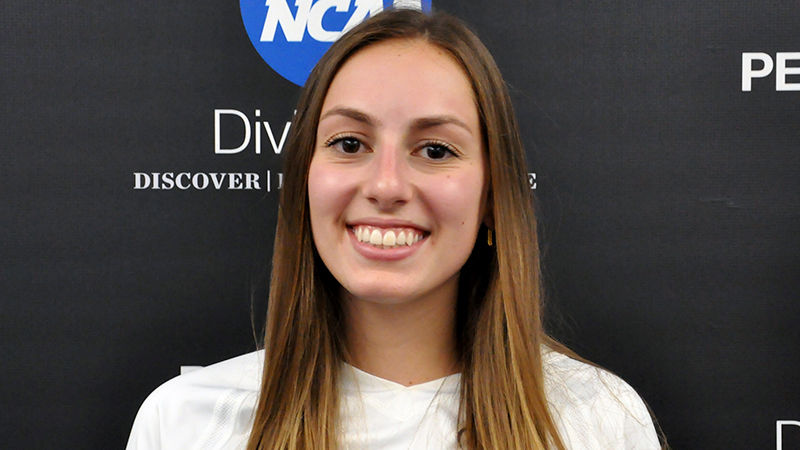 DANBURY, Conn. — Penn State Altoona women's volleyball's libero Erin Lutz (State College, Pennsylvania/State College) was named the Eastern College Athletic Conference's Defensive Player of the Month for October.
Lutz anchored the Lions' defense throughout 12 matches in October, helping Penn State Altoona go 10-2 during the month and propelling her team to a third place finish in the Allegheny Mountain Collegiate Conference's regular-season standings.
Lutz racked up 175 digs in October, averaging 4.73 digs per set. The junior posted double-digit dig totals in seven of the month's 12 matches, including a season-high 31 digs in a five-set win at non-conference opponent Saint Vincent College. Lutz received two AMCC Defensive Player of the Week awards during October.
Through 20 matches this season, Lutz currently ranks second in the AMCC in digs per set (4.69) and third in total digs (314).
Penn State Altoona women's volleyball is 16-4 overall this season, including going 6-2 in the AMCC during the regular season. The Lions earned a berth into the AMCC Tournament, defeating Mount Aloysius College 3-0 in the first round. Penn State Altoona will face Alfred State College this Saturday, Nov. 6, at 4:30 p.m. in the semifinal round of the conference tournament.