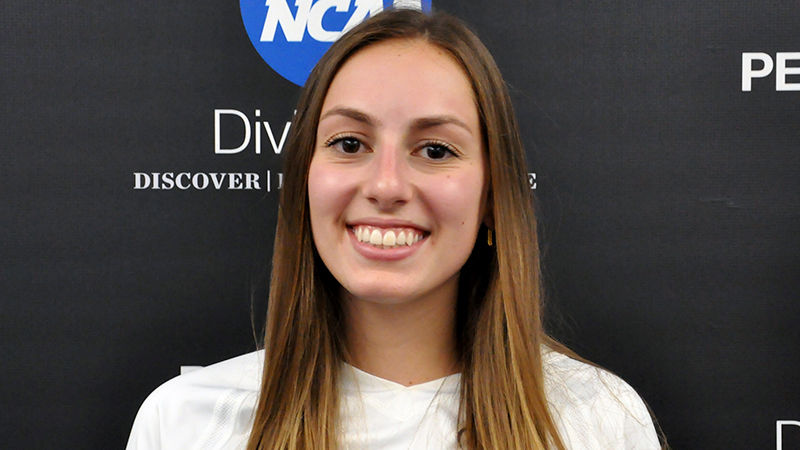 NORTH BOSTON, N.Y. — Penn State Altoona junior libero Erin Lutz (State College, Pennsylvania/State College) earned the title of the Allegheny Mountain Collegiate Conference's Defensive Player of the Week in women's volleyball on Monday.
Lutz continued to provide strong defense for the Lions last week, as her team won all four of its matches via 3-0 sweeps at home.
In Monday's win over nonconference opponent Penn College, Lutz totaled nine digs, and she followed that up by recording a match-high 22 digs in Tuesday's win over AMCC rival Mount Aloysius College. Lutz went on to post a team-high seven digs during Thursday's victory over nonconference foe Wilson College and four digs in Saturday's win against AMCC opponent Hilbert College.
On the week, Lutz compiled 42 digs for an average of 4.2 digs per set. She also contributed six assists, two service aces, and one kill.
This is Lutz's second career AMCC Defensive Player of the Week award. The junior currently ranks second in the conference this season in digs per set (4.61) and third in total digs (295).
Penn State Altoona women's volleyball is 15-4 overall, including a 6-2 mark in the AMCC. The Lions will open the AMCC Tournament this Wednesday, Nov. 3 by hosting Mount Aloysius in a first round match starting at 7 p.m.