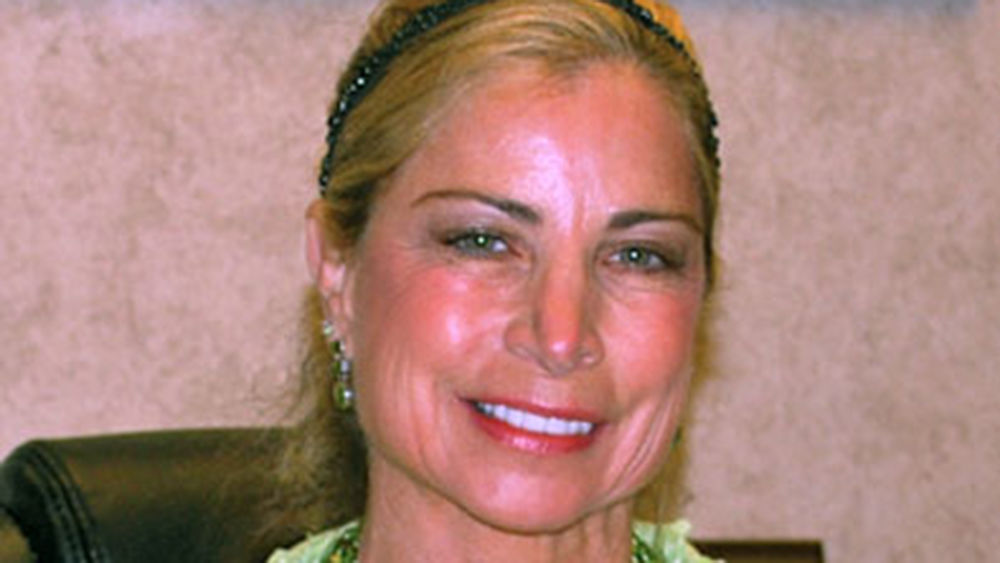 DANBURY, Conn. - Retired Penn State Altoona Director of Athletics Fredina M. Ingold will be inducted into the Eastern College Athletic Conference's Hall of Fame, the conference announced last week.
Established in 2015, the ECAC Hall of Fame recognizes former student-athletes, coaches, administrators, teams, officials, and support staff for outstanding achievements, service, dedication, commitment, and contributions to ECAC. The ECAC Hall of Fame selection committee, comprised of representatives from a variety of different ECAC constituency groups, meets annually to determine the year's induction class.
The 2017 Hall of Fame class will officially be inducted on Friday, April 28 at the ECAC Hall of Fame Gala and Induction Ceremony. The event will be held at the Matrix Conference & Banquet Center in Danbury, Conn.
Ingold, who served as Penn State Altoona's Director of Athletics for 37 years until her retirement from the University in June 2014, is one of 10 inductees to this year's class.
Throughout her 37 years of service to Penn State Altoona, Ingold was committed to the students, her colleagues, and the university's mission of teaching, research, and service. While serving in various administrative capacities, Ingold played a critical role in the growth and development of Penn State Altoona's intercollegiate athletics and recreational sports programs after joining the staff in 1977. A former faculty member, she coached the women's varsity basketball and tennis teams, men's club golf and volleyball, and the men's and women's swim teams.
In 1986, Ingold was appointed Director of Intercollegiate Athletics at Penn State Altoona, and she also served as the Director of Student Marketing and Enrollment from 1994-1999. Under Ingold's direction, the 16-team intercollegiate athletics program experienced a phenomenal change. One of her most significant achievements was the successful transition of the intercollegiate athletics program from junior college status to National Collegiate Athletics Association (NCAA) Division III membership. During Ingold's tenure, the total number of sports offered was expanded, there were improvements to and construction of athletic facilities, and the program grew in stature as a member institution of the NCAA, the Allegheny Mountain Collegiate Conference (AMCC), and the Eastern College Athletic Conference (ECAC).
Ingold's commitment to the university and to intercollegiate athletics reached far beyond her administrative duties. She created the "Fredina M. Ingold Intercollegiate Athletics Enhancement Endowment" at Penn State Altoona, the first of its kind at the institution, which provides discretionary funds that are crucial to moving intercollegiate athletics forward in new and innovative ways – ways that enhance the extracurricular experience for student-athletes, satisfy the expectations of a cutting edge coaching staff, and provide attractive entertainment options for alumni and fans in the community.
In 2009, Ingold was presented with the Under Armour Athletic Director of the Year Award for the NCAA Division III Central Region of the United States. The award is presented annually by the National Association of Collegiate Directors of Athletics (NACDA). In 2013, she was named the ECAC Jostens Female Administrator of the Year, an honor presented to an administrator from an ECAC member institution or conference in recognition of outstanding or meritorious service to the ECAC.
Ingold formally announced her retirement from Penn State Altoona in June 2014, saying: "I want to express my gratitude to the Penn State Altoona community for a lifetime of memories. It was been a wonderful ride which I will never forget. I will miss you all."
In 2015, Ingold was awarded the ECAC's James Lynah Distinguished Achievement Award, an honor bestowed annually to former ECAC athletics administrators who have achieved outstanding success in their careers and made an unusual contribution in the interests of intercollegiate athletics, the NCAA, and the ECAC.
During her career, Ingold served as a member of the NCAA Division III Management Council, NCAA Olympic Committee, NCAA Sportsmanship and Ethical Conduct Committee, Chaired the NCAA Convention Planning Subcommittee, and the NCAA Academic Issues Subcommittee. She was president of the ECAC Board of Directors and has served on the board for numerous years in various roles, including as a past president.
Ingold resides in State College, Pa. with her husband, Rand Allison, and daughter Taylor.
The nine other 2017 inductees to the ECAC Hall of Fame are Jamaal Branch (Athlete, Colgate University football), Bob Deming (Administrator, Ithaca College), Jennifer DiMaggio (Athlete, Pace University women's basketball), Laura Hurd (Athlete, Elmira College women's hockey), Gordie Lockbaum (Athlete, College of the Holy Cross football), Noreen Morris (Administrator, Northeast Conference/Northwestern University/Conference USA/University of Connecticut), Jim Nelson (Administrator/Coach, Suffolk University), Shana Williams (Athlete, Seton Hall track & field), and the 1970 Cornell men's hockey team.
Jack Ford will serve as this year's master of ceremonies. Ford currently serves on the National Football Foundation College Football Hall of Fame Board of Directors. As a veteran news correspondent for CBS & ABC, Ford has been associated with 20/20, Good Morning America and has also served as moderator of ESPN's The Sports Reporters. Throughout his career, Ford has received two Emmy Awards, a Peabody Award, an American Radio and Television Award, and a National Headliner Award.