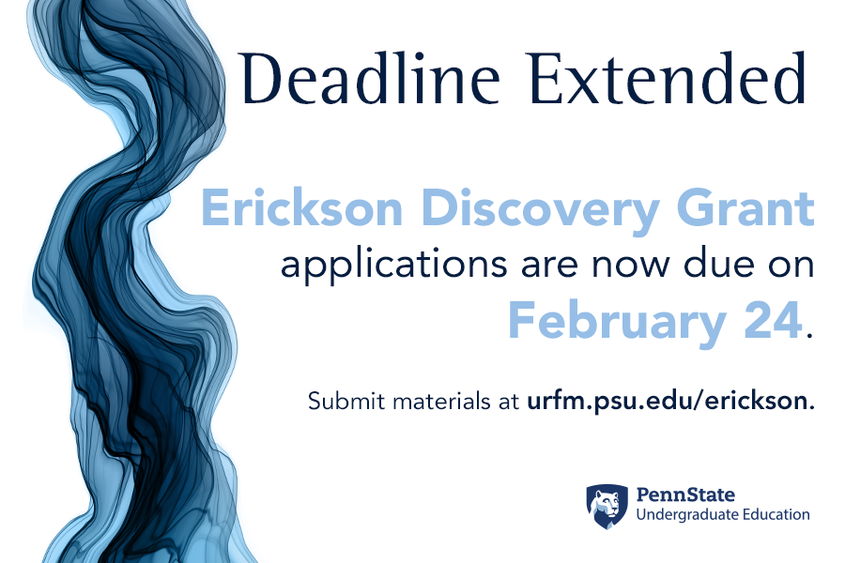 ALTOONA, Pa. — The deadline to apply for an Erickson Discovery Grant has been extended to Wednesday, Feb. 24, 2021.
The Erickson Discovery Grant program allows students to fully engage with a research question over the summer and direct their own hands-on discovery process in a subject that interests them.
Grants are directed to student-initiated projects in the arts, engineering, humanities, sciences, and social sciences that provide experience in all facets of the research, scholarship, or creative processes. This includes conceptualization of a question or focus, proposal writing, identification and implementation of methods, and communication of results.
Grants may be used to cover living expenses and project costs such as supplies, books, specialized software, and travel.
Find more information on the Penn State Undergraduate Education site.