Series is open to all Penn State alumni, friends and students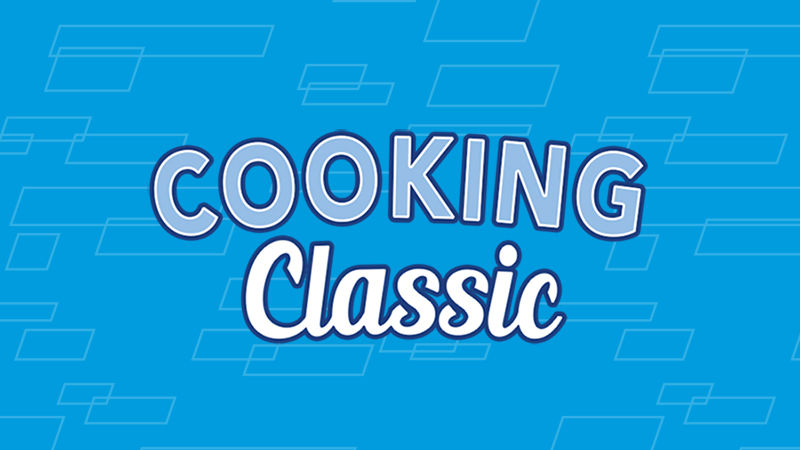 ALTOONA, Pa. — Put on your apron and chef's hat and join Penn State Altoona for the first Penn State Cooking Classic. The program is a series of virtual, hour-long programs bringing Penn State alumni together to learn cooking and related life skills by tapping into the talents across the community.
The presentations, hosted by various Penn State colleges and campuses, will provide instruction in areas including smoking meats, coffee, healthy foods, specialty chocolate, and wine.
The series is open to all Penn State alumni, friends and students.
The series includes:
"Pierogies, Pies, and Pigs: Fresh From the Farm Show"
Wednesday, Jan. 20, at 7 p.m.
Presented by Penn State Schuylkill and Friends
Pennsylvania is known for its unusual local cuisines — everything from hog maw and scrapple to pepperoni rolls and pretzels. This presentation will show how to make pierogies from scratch. Presenter Morgan Firestine Heffner, Penn State class of 2008, is the commercial events manager at the Pennsylvania Farm Show Complex and Expo Center. Heffner will share information about the event, which will be presented virtually this year.
"Cooking with Tech: Wings and Things"
Wednesday, Jan. 27, at 7 p.m.
Get ready for the big game with College of Information Science and Technology alumni Josh Hoch, class of 2009 and 2014; Briley Marchetti, class of 2016; Andrew Weinert, class of 2009; and Stephanie Weinert, class of 2012, as they share a special smoked wing and sauce recipe, craft beer selection, and a blue-and-white dip. Round it out by getting some "technical" assistance from Rita Griffith, assistant director for student professional engagement for IST, with some etiquette tips and rules.
"Healthy Hints with Penn State Extension"
Wednesday, Feb. 3, at 7 p.m.
The College of Agricultural Sciences' own Andy Hirneisen, class of 2007, from Penn State Extension will focus on healthy cooking and how to keep New Year's resolutions moving in the right direction.
"Mallo Cups and Merlot"
Wednesday, Feb. 10, at 7 p.m.
Presented by Penn State Altoona and Penn State Behrend
Pennsylvania is becoming quite famous for its wineries and chocolate production. These range from worldwide corporations to small independent shops. This presentation highlights a local favorite of the Altoona area — the Mallo Cup. Presenter Kellie O'Brien will show attendees how the Mallo Cup is made. Presenter Kathy Mobilia from Arrowhead Wine Cellars will offer wine-pairing options of some Lake Erie area favorites.
In addition to building the Penn State alumni community through the Cooking Classic, the program aims to raise awareness of food insecurity experienced by Penn State students. Attendees have the opportunity to assist Lions Pantries across the commonwealth as they tackle a global pandemic's challenges.