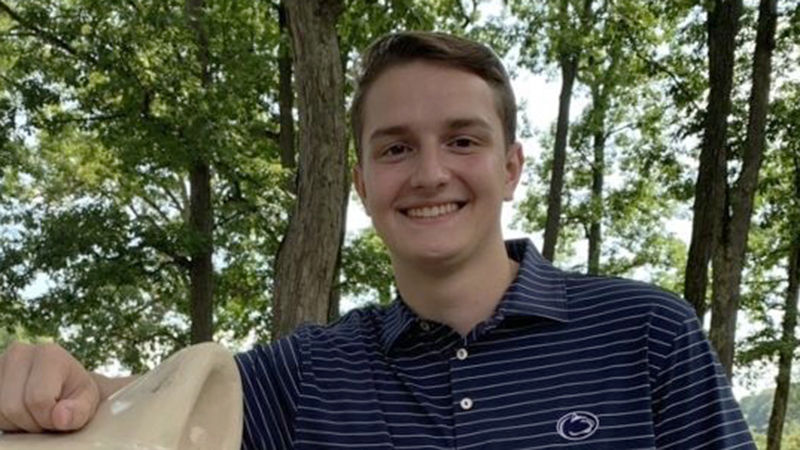 ALTOONA, Pa. — The new academic year at Penn State Altoona comes with a new Student Government Association (SGA) president. Gavin Craft is a sophomore from Warminster, Pennsylvania, studying political science.
Craft shared his vision for the student body at Penn State Altoona and his plans to carry out that vision.
Why did you choose Penn State Altoona?
I always knew growing up that I wanted to attend Penn State because I loved the culture around it. When I saw the proximity of Penn State Altoona to University Park, I decided to schedule a tour. I fell in love with the small campus vibe but felt it was still large enough to have its own unique student culture and college feel.
Why did you become interested in SGA?
During my first week on campus, I met and talked with the SGA president at the time. We clicked right away, and it just felt right. So, I joined the organization and ran for freshman class president. I won and had a lot of fun in that role. It helped me meet a lot of people at Penn State Altoona and across the University.
Why did you want to be SGA president?
In my first semester at Penn State Altoona, I grew to really love the campus and the student body. As freshman class president, I felt like I got so much feedback from students that I wanted to move into a position where I could really help make a change.
What does SGA do for the student body?
I think it's important for Penn State Altoona to have a strong and easily relatable student government. Students need to know they can come to us with concerns and ideas. SGA is in charge of distributing funds to clubs, adjusting yearly budgets, and making projects happen on campus, all for the benefit of the students.
What are your ideas and plans for the upcoming academic year?
We have a lot of exciting things in the works. We spent much of the summer planning for what this year can be. One project is re-signage and revamping of the trails in Penn State Altoona's Seminar Forest, across from the campus. We received a cash award from the Commonwealth Campus Student Governments (CCSG) to help with sustainability efforts at the college.
How will the coronavirus pandemic affect SGA and how you interact with the student body?
This will be a new experience for all of us. It's certainly been rough on my tenure as president thus far, but complications are to be expected and can only make the organization and myself stronger. We will be using as much technology and social media as possible to reach students with information.
Do you plan to run for president again next year?
I plan to hold my position as long as possible. I have so much fun implementing initiatives and helping students grow alongside me. We will be using our new process of election cycles this year, so when it's my time to resign and train new executives, I will be proud to do so.
How do you feel about being SGA president and representing Penn State Altoona?
I have immense pride for the Student Government Association here at Penn State Altoona. I don't think I could have ended up in a better place. I've never met a more caring and diverse group of individuals, and I really think it's helped me grow as a person. I'm very proud of how much work we all put in for the campus and how we try to give back. I think it's our duty as Penn Staters to find out where we can help and make a change. Being a part of SGA is my way.
I'm so excited to get to campus and get this year rolling, but I want to encourage everyone to follow state and University guidelines to keep our community safe.