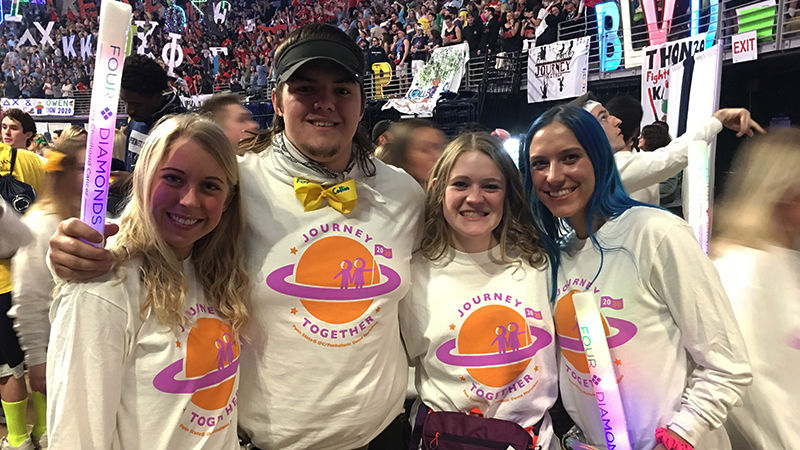 ALTOONA, Pa. — The forty-eighth year of THON proved to be a success as $11,696,942.38 was raised for Four Diamonds at Penn State Children's Hospital.
The total, which surpasses last year's amount by more than $1 million, was announced at the end of the 46-hour no-sitting, no-sleeping marathon held Feb. 21-23 at the Bryce Jordan Center in State College. Penn State Altoona was responsible for raising $33,324.40 of that total, which equates to 1,137 days of outpatient child life support.
Four Penn State Altoona students were chosen as dancers for this year's marathon: Caitlin Travis, Rogen Shaffer, Baylee Hawk, and Maddisen Cook.
THON is the largest student-run philanthropy in the world both in revenue and volunteer participation. The funds raised by THON are used to cover treatment costs for pediatric cancer patients and support cancer research. Since 1977, THON has raised more than $168 million for Four Diamonds at Penn State Hershey Children's Hospital.
To learn more about the organization's impact, visit the THON site.