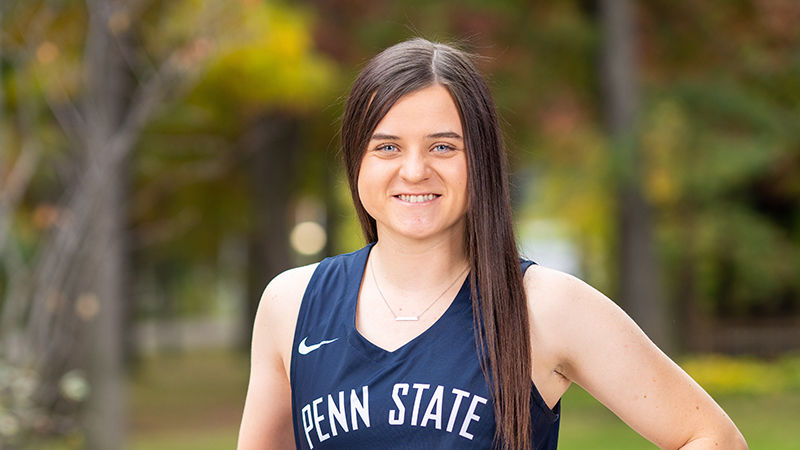 NORTH BOSTON, N.Y. — Penn State Altoona junior guard Sydney Snyder (New Enterprise, Pennsylvania/Northern Bedford) picked up Allegheny Mountain Collegiate Conference Women's Basketball Player of the Week honors on Monday, Dec. 16.
Snyder had a strong week for the Lady Lions, helping her team go 2-0 in a pair of AMCC home games.
In last Wednesday night's 79-48 win over AMCC rival Mount Aloysius College, Snyder scored a game-high 16 points to go along with five rebounds, two assists, and two steals. During Saturday afternoon's 90-63 defeat of conference foe D'Youville, she scored 12 points while also totaling four assists, two steals, two blocks, and one rebound.
On the week, Snyder averaged 14.0 points per game, 3.0 rebounds per game, 3.0 assists per game, 2.0 steals per game, and 1.0 block per game. Through nine games this season, the junior guard ranks sixth in the AMCC in three-pointers made (20), ninth in assist-to-turnover ratio (1.4), and 18th in points per game (11.1).
This is Snyder's first AMCC Player of the Week award of her Penn State Altoona career, and it is the third time this season that a member of the women's basketball team has earned conference Player of the Week honors.
Penn State Altoona women's basketball is 6-3 overall, including a 4-1 record in the AMCC. The Lady Lions' next contest is 4 p.m. Saturday, Jan. 4, when the team will travel to play conference opponent Medaille College.