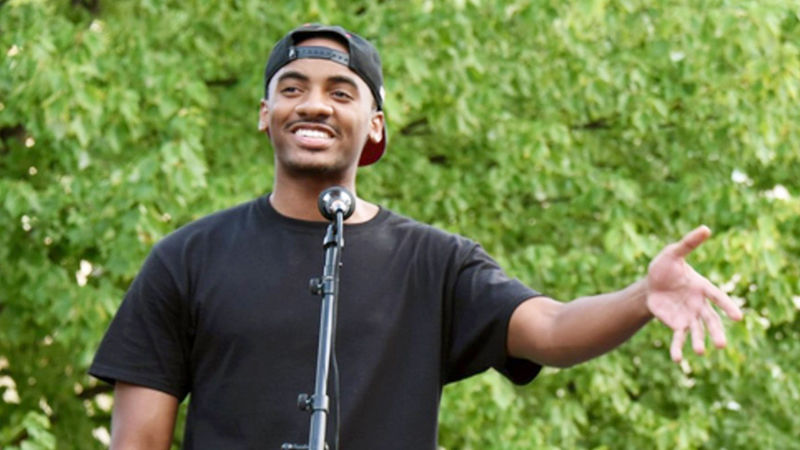 ALTOONA, Pa. — Penn State Altoona will present a coffee house featuring spoken-word artist Dave G Tuesday, Nov. 12 in the Mountain View Room of Port-Sky Café. Coffee will be served from 6:30-8:30 p.m., with Dave G taking the stage at 7 p.m.
Dave G is a Philadelphia-based spoken-word poet, performer, and entertainer. His poetry is the tumultuous product of Baptist preaching, hip-hop culture, and tireless introspection. What started as writing to impress high school girlfriends evolved into a passion to impress himself that has taken his words nationwide.
A recent Penn State graduate, Dave G performed at THON in 2015 for an audience of 40,000+, winning them over with his poetic wordplay, charismatic delivery, and shameless transparency. He has organized and performed at poetry shows that attracted hundreds of students and featured popular poets such as Olivia Gatwood, Andrea Gibson, Siaara Freeman, Remi Kanazi, and more. He also assembled and earned a spot on Penn State's first nationally competing slam poetry team, which won a co-championship at the 2017 College Unions Poetry Slam Invitational in Chicago.
Penn State Altoona coffee house events take place on the second Tuesday of each month from 6:30-8:30 p.m. with artists performing at 7 p.m. Locations will vary. The event is sponsored by the Campus Activities Board. Students should bring their Penn State ID.