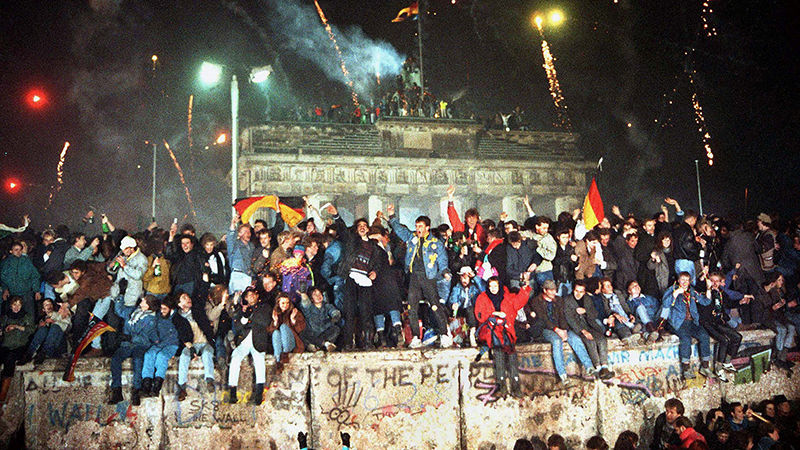 ALTOONA, Pa. — To commemorate the fall of the Berlin Wall, which happened 30 years ago this Nov. 9, Penn State Altoona will hold a series of events.
Panel discussions will take place on Nov. 5 and 7 from noon to 1 p.m. in the Titelman Study of the Misciagna Center for the Performing Arts.
The first panel, "Looking In, Looking Out," includes local people who lived in or served in the military on each side of the Berlin Wall; former U.S. serviceman and Altoona fire chief Tim Hileman, Penn State Altoona instructor and former resident of West Germany Anja Wagner, and former resident of East Germany Maggie Garman.
The second panel, "Experiencing and Living Through Pro-Democracy Movements," includes those who experienced or have intimate knowledge of pro-democracy movements in Germany, Poland, China and Hong Kong; former U.S. serviceman Sam Dunkle, Penn State Altoona instructor and former resident of Poland Iwona Dorabiala, Penn State Altoona professor of Chinese history Mark McNicholas, and Altoona Symphony Orchestra conductor Teresa Chung.
Both panels are free and open to the public.
On Nov. 9, the anniversary of fall of the Berlin Wall in 1989, the Altoona Symphony Orchestra, in collaboration with Penn State Altoona, will perform "Besieged," a concert featuring Symphony No. 7 "Leningrad" by Dimitri Shostakovich, and "Fanfare for the Common Man" by Aaron Copland, both written during times of political upheaval.
Concert attendees will also hear excerpts from Penn State Altoona's recent collaboration with the non-profit organization StoryCorps, which collects, preserves and shares stories of everyday Americans of all backgrounds and beliefs. The collaboration features interviews with individuals in the Altoona area about their memories of the breach of the Berlin Wall, their experiences of witnessing the divided German society, and its impact on their lives.
The concert begins at 7:30 p.m. in the Hollidaysburg Area Senior High School auditorium. Students interested in attending the concert can receive free tickets in 103 Hawthorn with their student ID. The general public should contact Altoona Symphony Orchestra at 814-943-2500 for ticket information.