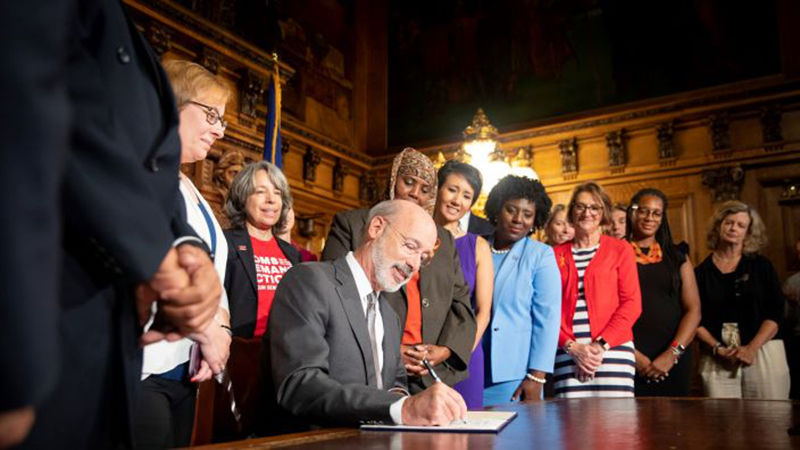 On August 16, Governor Tom Wolf signed an executive order creating two new offices tasked with reducing gun violence in the Commonwealth.
Carolyn Mahan was in attendance as a representative of the governor's Advisory Council on Hunting, Fish, and Conservation. Mahan, a professor of biology, was appointed to the council in 2016.
"I think that it is important that hunters play a part in ensuring gun safety in Pennsylvania," states Mahan. "We have an opportunity to be leaders on this issue and work with others, including the governor, our representatives, educators, business owners, health professionals, law enforcement, and other concerned citizens to help solve this problem."
Several state representatives and members of groups including the Governor's Commission for Women, the Pennsylvania Municipal Authorities Association, Moms Demand Action, and CeaseFirePA were also in attendance during the executive order signing.