Lara LaDage will help department evolve to meet engagement and research needs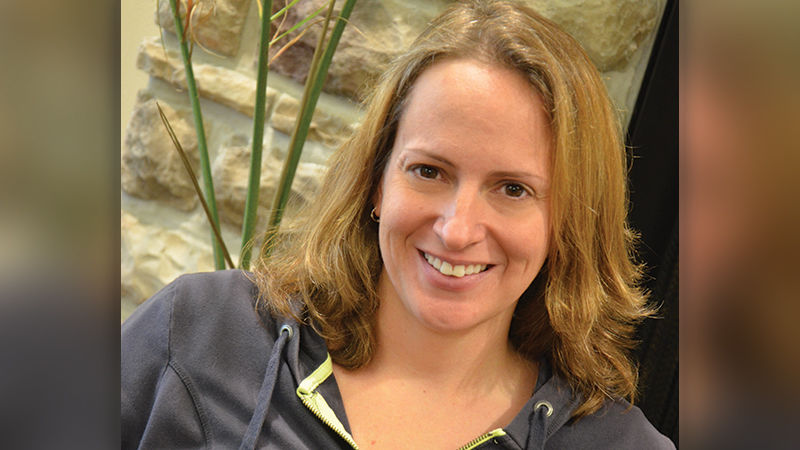 UNIVERSITY PARK, Pa. — Lara LaDage, associate professor of biology at Penn State Altoona, has joined Undergraduate Research for a one-year faculty fellow appointment.
LaDage will spend the 2019-20 academic year developing a tool for the collection of data from colleges and campuses at Penn State on undergraduate research participation. The aim is to gather data about research projects and student involvement as paid, volunteer or research for credit.
LaDage will also be responsible for providing leadership in the redesign of the undergradresearch.psu.edu web presence. One of the primary functions of the site is serving as a centralized searchable resource so that students from all disciplines are able to find undergraduate research opportunities relevant to their studies and interests in one location and for mentors to find student collaborators.
In addition, she will provide faculty guidance within the University Fellowships Office as they continue to develop materials and programs to assist students in learning about and becoming involved in research opportunities.
LaDage has mentored more than 30 undergraduate students during her time at Penn State since 2013.
"I strongly believe in involving undergraduate students in engaged scholarship via research in my laboratory and am continually examining ways to increase learning gains via this medium," she said.
LaDage said her students work individually or in teams of two on projects that relate to her research on the relationships between naturally-selected behaviors in lizards and the underlying neural architecture that supports those behaviors.
She said that while she believes undergraduate research is supported at Penn State, students with less social capital — such as first-generation students — were "coming to undergraduate research opportunities haphazardly and late in their academic careers."
"Evidence indicates that engaging undergraduate students in research as early as possible is essential to exposing more students to the process of science, encouraging exploration of various STEM topics and careers and increasing student retention," she said. "Additionally, studies have found that participating in undergraduate research is correlated with higher baccalaureate cumulative grade point averages, increased likelihood of graduation within five years or less, and higher acceptance rates for graduate school."
Inequity among students only gets worse, she added, when students with less social capital are unintentionally excluded from undergraduate research.
"Offering undergraduate students opportunities to grow as researchers, creative artists, critical thinkers, and inquirers is essential to the success of the University," said Alan Rieck, associate vice president and associate dean for Undergraduate Education. "Our students make a difference in their communities while studying here and after leaving Penn State because of engagement experiences such as undergraduate research."
Undergraduate Research is part of the Penn State Office of Undergraduate Education, the academic administrative unit that provides leadership and coordination for University-wide programs and initiatives in support of undergraduate teaching and learning at Penn State. Learn more about Undergraduate Education at undergrad.psu.edu.