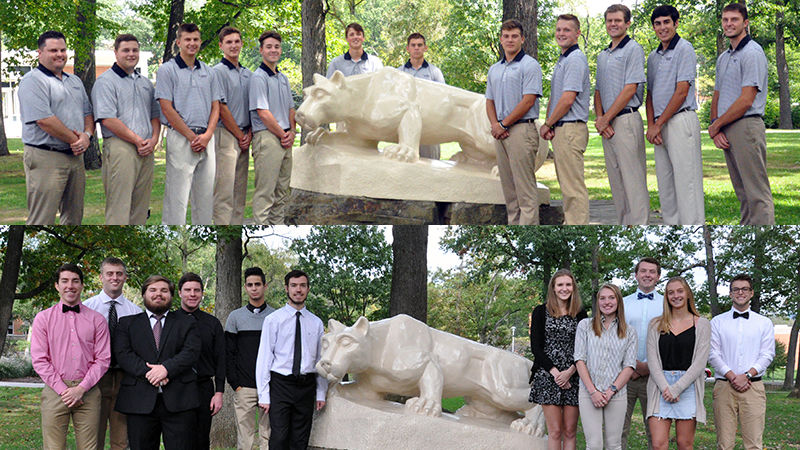 NORTH BOSTON, N.Y.—Celebrating day two of the NCAA Division III Week, the Allegheny Mountain Collegiate Conference announced its 2018-19 Peak Performer Teams Tuesday, April 2, 2019, recognizing the conference teams with the highest cumulative grade point averages in their respective sports.
Earning Peak Performer status were the Penn State Altoona men's golf team and men's swimming team. For the Lions golf team, it marks the third time in program history that it has clinched the highest GPA among all AMCC golf squads. For the Lions swimming team, it is the seventh time that it has obtained the AMCC's Peak Performer award.
Penn State Altoona men's golf led all AMCC golf teams this with a 3.283 cumulative GPA to earn the Peak Performer award, while the men's swimming team posted a 3.117 cumulative GPA to rank first among all conference men's swim programs.
GPAs for the AMCC Peak Performer awards are based on teams' cumulative GPAs through the conclusion of the fall 2018 semester.