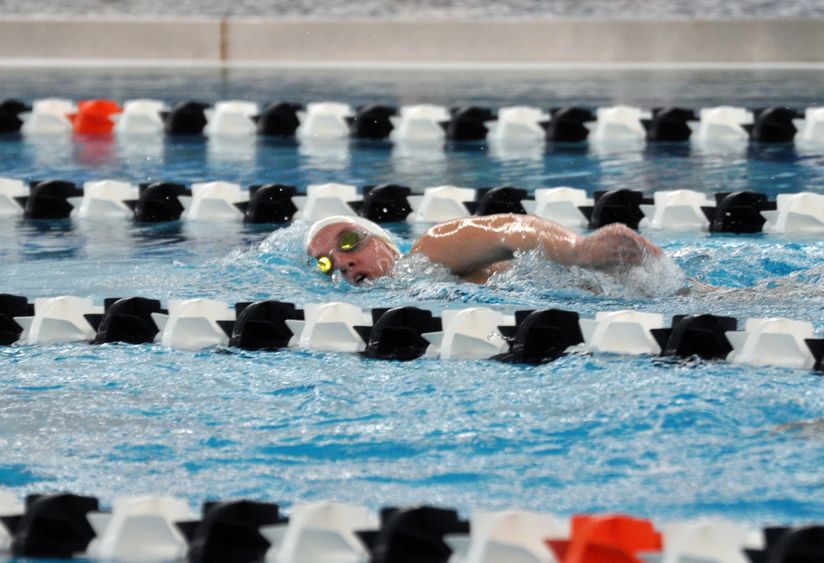 Men's Basketball
Penn State Altoona 82, Hilbert College 81
Penn State Altoona 74, Franciscan University 72
Mount Aloysius College 77, Penn State Altoona 73
Senior guard Jalen Archie-Davis (Norcross, Georgia/Norcross) was named the Allegheny Mountain Collegiate Conference's Player of the Week on Jan. 14, after he averaged 21.0 points per game, 7.5 assists per game, and 5.5 rebounds per game the previous week.
Men's Swimming
Penn State Altoona 93, Bethany College 85
Penn State Altoona 73, Wells College 3
Penn State Altoona 152, Gallaudet University 53
Junior Tanner Yaw (Palmyra, Pennsylvania/Palmyra) was awarded the AMCC's Men's Swimmer of the Week recognition on Jan. 21. In meets against Wells and Gallaudet, he combined to record five individual first place finishes.
Women's Basketball
Penn State Altoona 88, Hilbert College 75
Franciscan University 77, Penn State Altoona 61
Penn State Altoona 67, Mount Aloysius College 64
Junior guard Finnley Christine (Tyrone, Pennsylvania/Tyrone) recently ascended into the top 10 scorers in Penn State Altoona women's basketball history. In 62 career games, Christine has scored 857 points to rank eighth on the program's all-time points list.
Women's Swimming
Penn State Altoona 75, Bethany College 37
Wells College 69, Penn State Altoona 20
Gallaudet University 108, Penn State Altoona 67
Sophomore Hannah Kimmick (Greensburg, Pennsylvania/Hempfield) was chosen as the AMCC's Women's Swimmer of the Week on Jan. 21. In meets versus Wells and Gallaudet the previous week, she combined to rack up six individual first places.