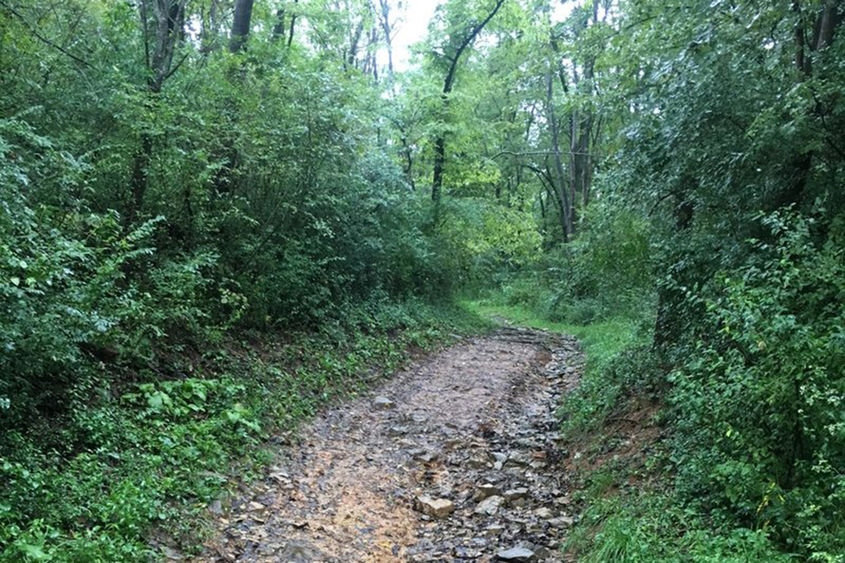 ALTOONA, Pa. — Penn State Altoona is the link between a Blair County Planning Commission and University Park service-learning project at Chimney Rocks Park in Hollidaysburg, Pennsylvania.
The Chimney Rocks Trail Stabilization Feasibility Study is an academic-community partnership project made possible by a three-year Pepsi Challenge Mini-grant received by Penn State Altoona's Center for Community-Based Studies (CCBS). Altoona is one of five Penn State Commonwealth Campuses to receive a $15,000 award to expand and enrich community-based engaged scholarship across the Commonwealth.
"This relationship engages Penn State undergraduates in impactful, real-world projects that help community organizations — in this case, the Blair Planning Office — move forward to achieve their objectives," said Tom Shaffer, CCBS coordinator at Penn State Altoona. "This project assists BPO in its efforts to expand and/or maintain a local 'active living/lifestyle infrastructure' and to find ways to minimize problems associated with stormwater runoff."
Chimney Rocks Park includes panoramic views, limestone rock formations, picnic areas, and one very accessible overlook. To access other overlooks and the Chimney Rocks, visitors use a short trail that includes several steep sections, leading to erosion. Some parts of the trail have become uneven because of channels created by runoff. It also is typical for the trail to be unusable in the winter and spring because of mud.
University Park students studying natural resource engineering are exploring options and will recommend best practices for maintaining the trail in order to minimize damage and increase access, availability and usage.
"The study is a relatively small project, but can be used as a template for Penn State-community collaboration on varied and potentially more complex projects," said Shaffer.
The feasibility study will take place over the course of the 2018-19 academic year.