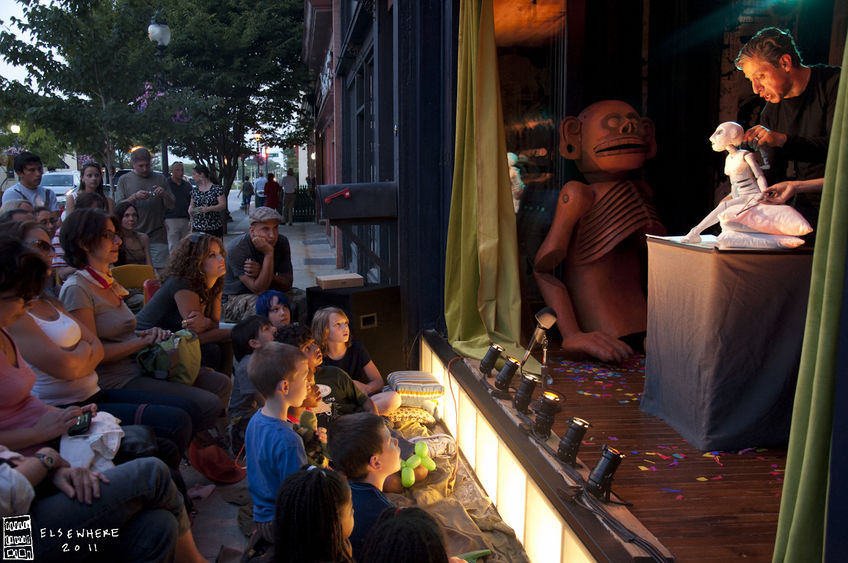 ALTOONA, Pa. — The exhibition "Give Me a Hand: 16 Years of Puppetry" by Laurencio Carlos Ruiz will run Aug. 23 to Sept. 9 in the McLanahan and Sheetz galleries of the Misciagna Family Center for the Performing Arts. A reception will be held from 3 to 5 p.m. Aug. 23, in the Titelman Study of the center.
This retrospective exhibition features puppets Ruiz created for shows and theater productions since 2002. It celebrates puppetry as an art form and promotes Ruiz's upcoming show, "Give Me a Hand," a visual spectacle featuring puppets, music, song and movement about nature and the consequences of deforestation, pollution and plastic waste. "Give Me a Hand" will run at 7:30 p.m. Nov. 8-9 and at 2 p.m. Nov. 10, in the Misciagna Center.
Ruiz, instructor of theatre and integrative arts, is also the resident scenic designer at Penn State Altoona. He holds an master of fine arts in scenic design from Penn State and a bachelor of arts in graphic design from the Universidad Autónoma Metropolitana of Mexico. His experience as a multi-disciplinary designer and artist includes sets, costumes, puppets, masks and props for cabaret, theater and television. His puppet shows, photography, installations and performance art work have been shown in the United States, Mexico, Japan, Germany and the Czech Republic. He has performed puppetry at academic conferences, museums, theaters and festivals, and offering multiple puppet-making and puppet-manipulation workshops at universities for art and theater students.
The Galleries are open 10 a.m. to 2 p.m. Monday through Thursday, and before and during all performances. For further information, call the Misciagna Family Center for Performing Arts at 814-949-5452 or visit the Penn State Altoona website at www.altoona.psu.edu.