Invent Penn State's impact to be on display in four cities June 18-21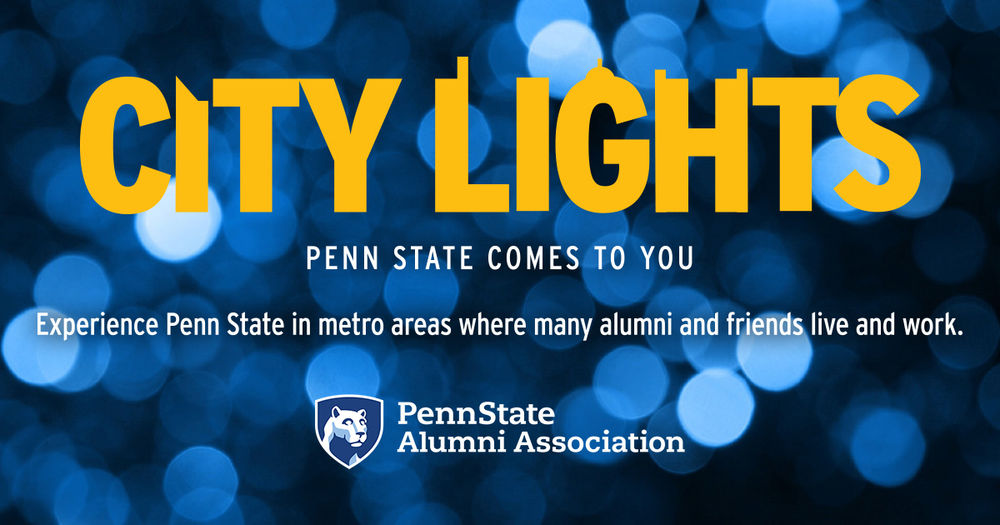 A series of interactive City Lights events will showcase Invent Penn State next month, as the annual series will visit Harrisburg; Washington, D.C.; Philadelphia, and Pittsburgh from June 18-21.
Hear directly from a current student, faculty researcher, and alumni about the impact Penn State has had on their entrepreneurial success. Also attend the post-event reception, where you can speak directly with these entrepreneurs and University administrators aligned with Invent Penn State.
Visit the Alumni Association's website to register and view details on the presenters.
Launched in 2015 by Penn State President Eric Barron, Invent Penn State is a $30 million initiative that redefined the University's land-grant mission to include entrepreneurship and innovation programs, tools and resources that accelerate the movement of great ideas to the marketplace and make a substantial economic development impact in Pennsylvania and beyond.
"The aim of Invent Penn State is to drive job creation, economic development, and student career success by connecting researchers with the people who can help bring their discoveries to the marketplace," Barron has said. "Penn State is developing a culture that encourages, nurtures and rewards entrepreneurship in all fields of study."
Visit the Alumni Association's website to register and follow the Alumni Association on Facebook, Twitter, and Instagram to stay updated.