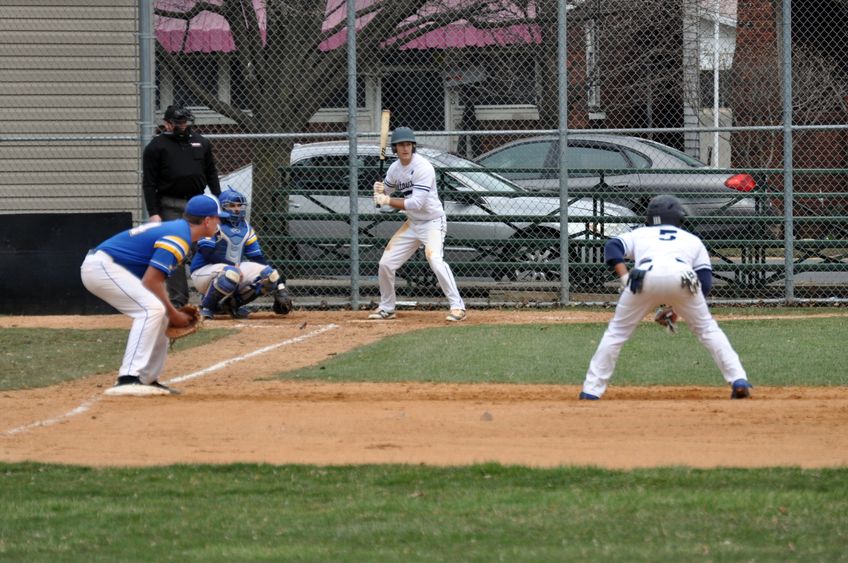 Baseball
Penn State Altoona 13, Alfred State College 1
Penn State Altoona 9, Alfred State College 6
Sophomore outfielder Peter Jacobs (Dix Hills, NY/Half Hollow Hills West) hit .714 (5-for-7) in the Lions' doubleheader sweep of Allegheny Mountain Collegiate Conference opponent Alfred State College on Friday, April 6. In two games, he had six runs scored, four RBI, two walks, one home run and one double.
Men's volleyball
SUNY Polytechnic Institute 3, Penn State Altoona 0
Wells College 3, Penn State Altoona 1
Penn State Altoona 3, Bard College 0
In three matches for the Lions last week, sophomore setter Tommy Kisick (Latrobe, PA/Greater Latrobe) totaled 79 assists for an average of 7.90 assists per set while also contributing eight kills and five total blocks.
Home Games This Week
Tuesday, April 10
Baseball vs. Pitt-Greensburg (doubleheader) – 1 p.m. – Juniata Civic Baseball Field
Men's Volleyball vs. Medaille College – 5 p.m. – Adler Arena
North Eastern Athletic Conference Men's Volleyball Tournament, First Round playoff match
Thursday, April 12
Softball vs. Westminster College (doubleheader) – 3 p.m. – Stewart Athletic Field
Friday, April 14
Baseball vs. D'Youville College (doubleheader) – 1 p.m. – Juniata Civic Baseball Field
Men's Tennis vs. Franciscan University – 1 p.m. – Leopold Courts at Altoona Area HS
Please note: The start times, dates and locations of outdoor sporting events are subject to change based on weather and field conditions. Please check www.psaltoonalions.com for any updates.