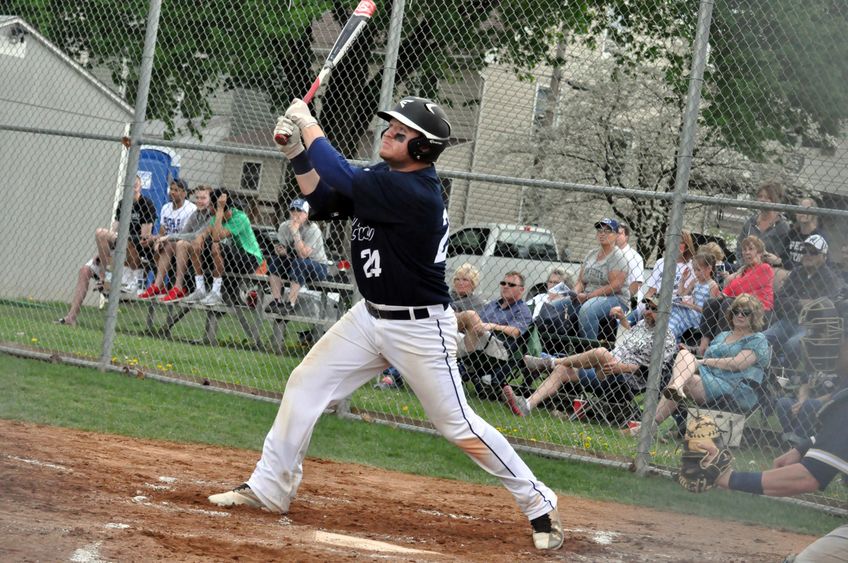 Baseball
Hilbert College 11, Penn State Altoona 8
Penn State Altoona 19, Hilbert College 6
Sophomore outfielder/first baseman George Stiuso (Milford, New Jersey/Gill St. Bernard's) batted .714 (5-for-7) with seven RBI, four runs scored, one home run, one double, one walk, and one stolen base during the Lions' doubleheader split with AMCC opponent Hilbert College on Saturday, March 31.
Men's Tennis
Washington & Jefferson College 7, Penn State Altoona 2
Lions senior Thomas Graden (Hummelstown, Pennsylvania/Lower Dauphin) recorded a 6-4, 6-2 win in No. 3 singles on Friday, March 30 in his team's loss at Washington & Jefferson. That win was Graden's fifth singles victory of the season, tying for first place on his team.
Men's Volleyball
Penn State Altoona 3, D'Youville College 1
Junior outside hitter Brian Sheddy (Shrewsbury, Pennsylvania/Susquehannock) led Penn State Altoona with 15 kills in Saturday's win over AMCC/NEAC opponent D'Youville, and he also contributed eight digs, five block assists, two set assists, and one service ace.
Softball
Penn State Altoona 3, Medaille College 1
Medaille College 4, Penn State Altoona 3
Freshman right-handed pitcher Emily Strouse (Beech Creek, Pennsylvania/Central Mountain) pitched a total of nine innings in last Saturday's doubleheader split with AMCC opponent Medaille, including pitching a complete game victory in game one of the twinbill. In nine innings, Strouse limited the opposition to six hits, two walks, and one run while striking out four batters.