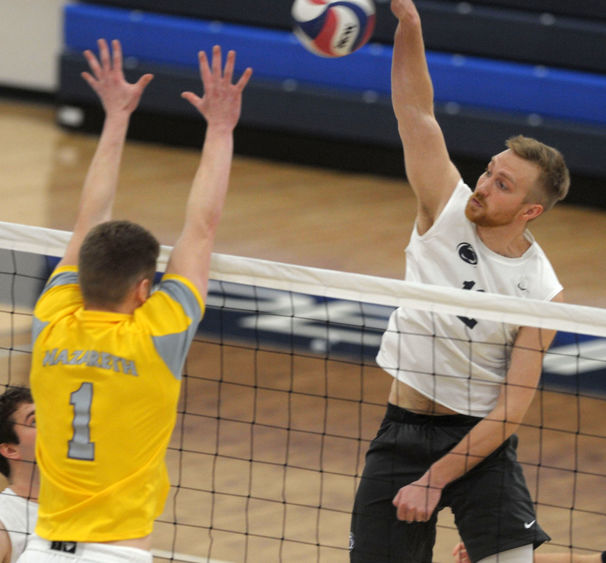 Men's Tennis
Penn State Altoona 7, Pitt-Bradford 2
Penn State Altoona 9, Pitt-Greensburg 0
Freshman Parag Dharbhamulla (Johnstown, Pennsylvania/Westmont Hilltop) was undefeated for the Lions in two matches last week, winning both of his No. 2 singles matches and also prevailing in his No. 1 and No. 2 doubles matches.
Men's Volleyball
Penn State Altoona 3, Wilson College 0
Penn State Altoona 3, Penn State Behrend 1
Senior middle hitter Dan Downs (Reading, Pennsylvania/Daniel Boone) had a career-high 10 total blocks – including eight solo blocks – in Saturday afternoon's 3-1 win over Penn State Behrend. His totals of 10 blocks and eight solos both tie for the second-most blocks in a single match in Penn State Altoona men's volleyball history.
Softball
Penn State Altoona 6, Geneva College 3
Penn State Altoona 10, Geneva College 8
Junior shortstop Haley Giedroc (Howard, Pennsylvania/Bald Eagle Area) batted 5-for-8 (.625) in the Lady Lions' doubleheader sweep of Geneva on Saturday. Her stat line included a double, a triple, an RBI, and four runs scored.