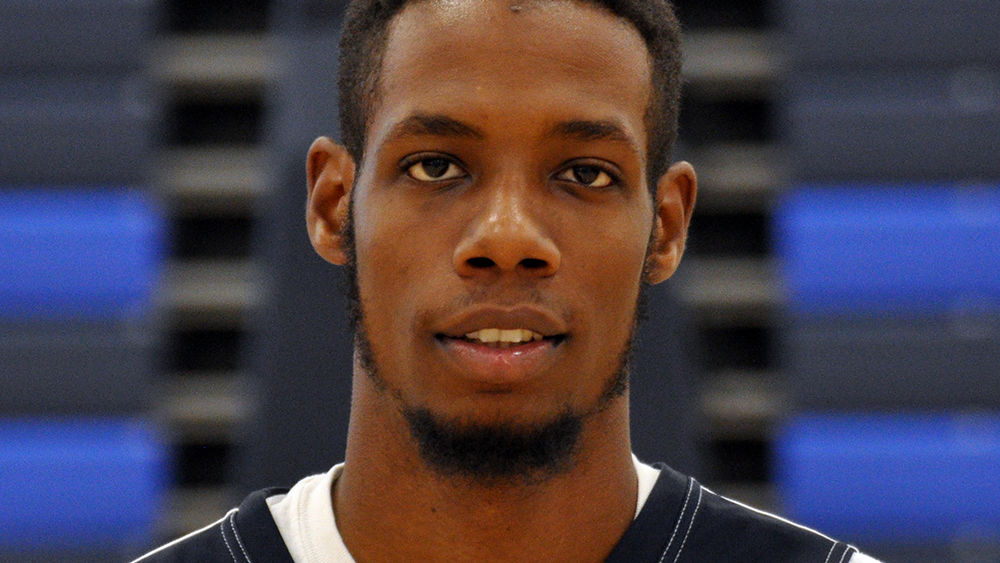 ORCHARD PARK, N.Y. - For the second week in a row, a Penn State Altoona men's basketball player earned Allegheny Mountain Collegiate Conference Player of the Week honors, as senior forward Dequan Jackson (Philadelphia, PA/Murrell Dobbins) was recognized by the conference as the week's top performer on Monday.
Jackson had an all-around strong week for the Lions, helping his team go 1-1 in AMCC play.
In Wednesday night's 77-65 win at Pitt-Greensburg, Jackson recorded his first double-double of the season, leading the Lions with 20 points and 12 rebounds while adding three steals and two assists. In Saturday's 74-71 loss at Hilbert College, he tied for the team-high with 16 points and finished with five rebounds, five steals, and three assists.
For the week, Jackson averaged 18.0 points per game, 8.5 rebounds per game, 4.0 steals per game, and 2.5 assists per game. In the AMCC, Jackson is currently ranked first in steals (21) and field goals made (50), and he is third in points per game (18.4).
This is Jackson's first AMCC Player of the Week award as a member of the Penn State Altoona men's basketball team. Teammate Ishimeal Nance (Muscle Shoals, AL/Muscle Shoals) took the AMCC Player of the Week award last Monday.
Lions basketball returns to the hardwood this Wednesday, December 6, when they hots AMCC opponent Franciscan University for a 6:00 p.m. game in the Adler Arena.