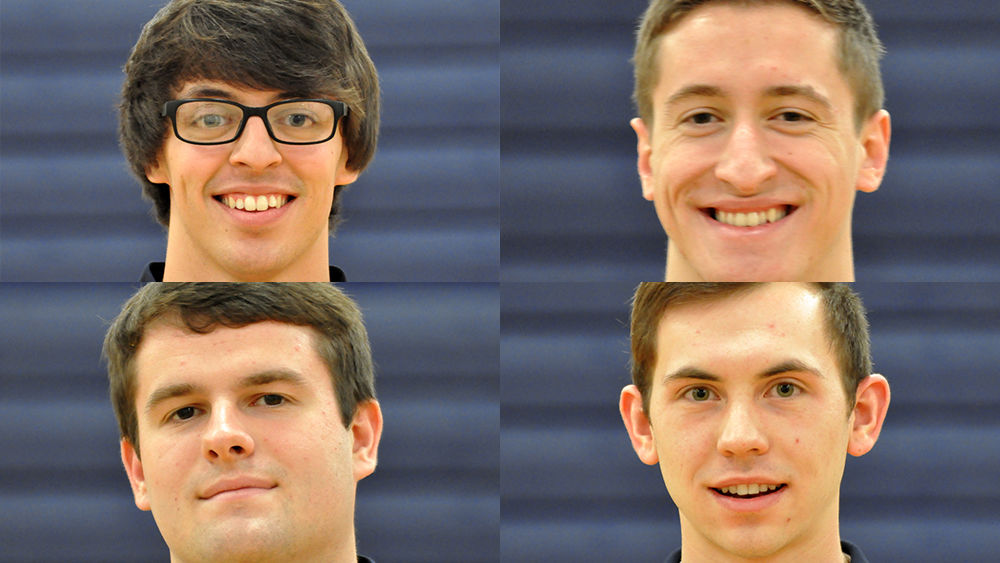 GANSEVOORT, N.Y. - The North Eastern Athletic Conference (NEAC) announced its Scholar-Athlete selections on Friday, and they included four Penn State Altoona men's volleyball players.
To be selected a Scholar-Athlete by the NEAC, a student-athlete competing in a conference-sponsored sport must achieve a combined grade point average of 3.4 or higher for the fall and spring semesters and must have been in good standing on his or her team.
The Penn State Altoona men's volleyball players who earned spots on the NEAC's Scholar-Athlete list were:
Dylan Appleman (Roaring Spring, PA/Central)
Freshman, Nursing major
Bradley Colditz (Upper St. Clair, PA/Upper St. Clair)
Sophomore, Finance major
Tommy Kisick (Latrobe, PA/Greater Latrobe)
Freshman, Business major
Jonathan Ruhl (Lancaster, PA/Manheim Township)
Sophomore, Business major
The NEAC is comprised of 14 full member institutions and six associate member schools. Penn State Altoona is an associate member of the NEAC, competing in the conference in only men's volleyball.