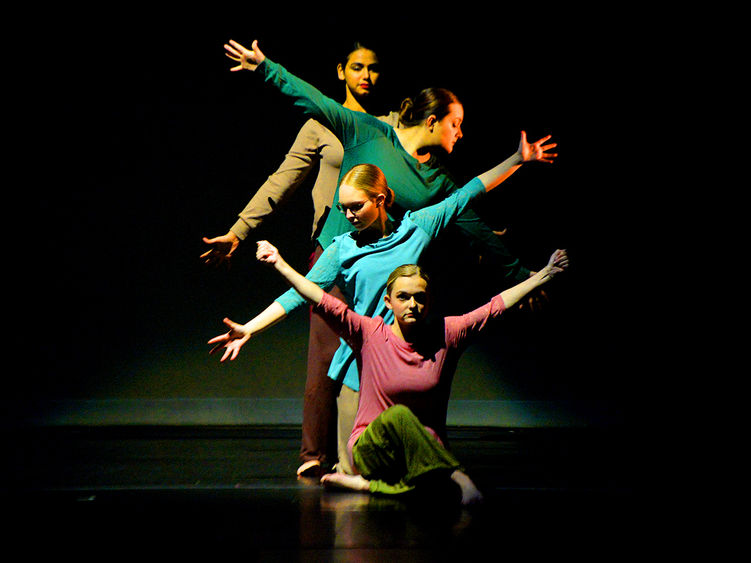 ALTOONA, Pa. — Ivyside Dance Ensemble will present a fall semester dance concert at 7:30 p.m. on Thursday and Friday, Nov. 9 and 10, in the Wolf Kuhn Theatre of the Misciagna Family Center for Performing Arts at Penn State Altoona.
Choreographers and dance faculty KT Huckabee and Jay Mackinson have featured pieces focused on traditional dance forms such as tap, ballet and jazz. In addition, guest choreographer Juhanna Rogers will present a dance created about and for the Ivyside Dance Ensemble. Rogers graduated from Penn State Altoona's former integrative arts program in 2004.
"I have been traveling for the last month and a half. On my journey from Brazil to Jamaica to New Orleans, I have been reflecting on and witnessing how African culture influenced the world," Rogers said. "I have engaged with diverse women who celebrate the African Diaspora. The music and movement we will create will resemble and honor that history and culture."
Performances are free and open to the public through the Kjell Meling Arts for All Initiative. For further information, call the box office at 814-949-5452.