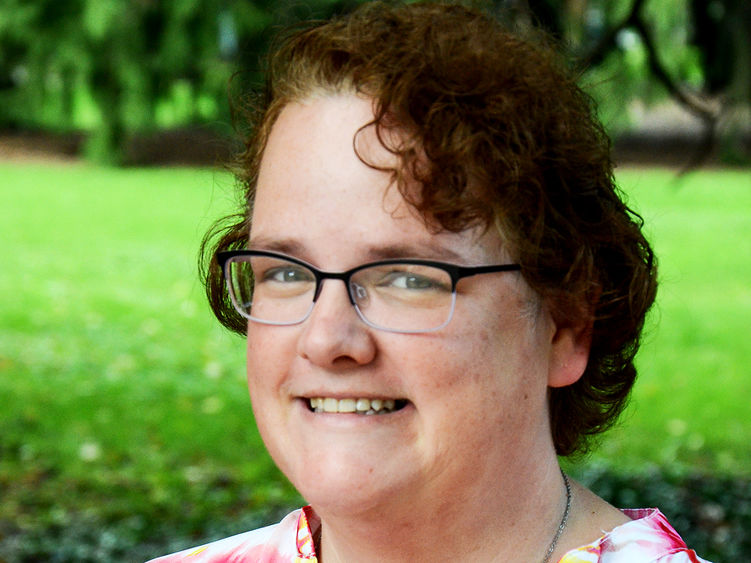 ALTOONA, Pa. — Sue Patterson has been named the inaugural director of diversity, equity, inclusion and belonging (DEIB) at Penn State Altoona, effective Aug. 7.
"In honoring our commitment to substantive, equitable opportunities for the full spectrum of human talent, and in resonance with President Neeli Bendapudi's goal of fostering diversity, equity, inclusion, and belonging, Penn State Altoona is thrilled to welcome Sue Patterson as our inaugural director of diversity, equity, inclusion and belonging," said Penn State Altoona Chancellor Ron Darbeau. "I look forward with confidence to her expanding her footprint to collaborate across the enterprise and with the community to foster a welcoming and inclusive environment for all."
As director of DEIB, Patterson will be responsible for leading the development and implementation of successful policies, practices, programs and initiatives that strengthen and support a diverse, equitable, and inclusive campus climate for all members and guests of Penn State Altoona.
"I am beyond excited to step into this role at this time," said Patterson. "Penn State Altoona is committed to being a place that experiences true belonging. The creation of this position reinforces that commitment. This role will allow me to be part of this work as our campus comes together in this transformation and growth. I am honored to be part of this important work with the many amazing people that are Penn State Altoona and the surrounding community."
Patterson is a graduate of Lycoming College and earned her master of arts degree from Lancaster Theological Seminary. Her background in human services allows her to work within the areas of hospice, mental health, drugs and alcohol, education, and with members of the homeless and the faith communities.
She was hired in 2018 as Penn State Altoona's assistant coordinator for Student Diversity and Inclusion Programming, and in 2019, she became the department's full-time director.
Patterson will continue to serve as the diversity representative for Penn State Altoona within the NCAA as part of the college's participation in the AMCC conference.