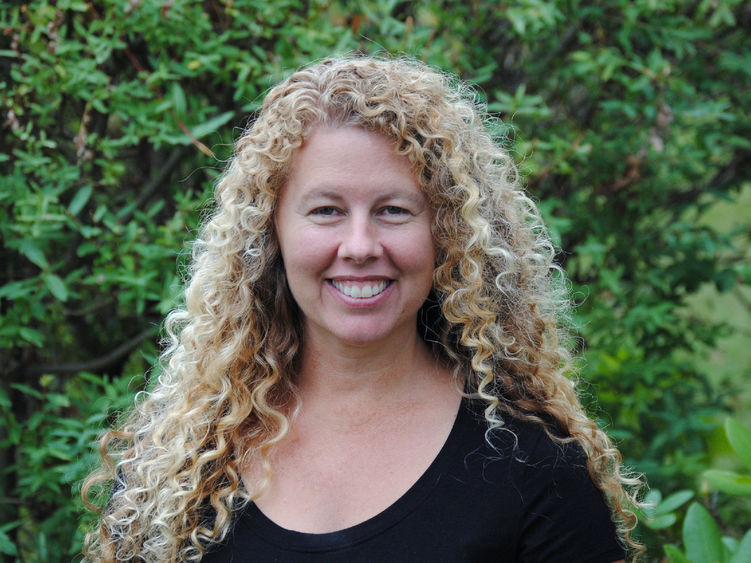 UNIVERSITY PARK, Pa. — Erin Murphy, professor of English at Penn State Altoona, has been named an inaugural Big Ten Academic Alliance (BTAA) Mellon Academic Leadership Fellow for 2023-2025. The Mellon Academic Leadership Fellowship is a two-year leadership development opportunity for a faculty member in the humanities that is partially funded by the Mellon Foundation.
In the first year of the program, Murphy will participate in the BTAA's Academic Leadership Program. In the second year, she will move into an administrative fellow position. Across the two-year period, Murphy will participate in seminars with other Mellon fellows from across the Big Ten. The program is intended for humanities faculty who show considerable promise as academic leaders who have not yet had the opportunity to contribute beyond their department or college.
"It is a great honor to have been selected as Penn State's first BTAA Mellon Academic Leadership Fellow," Murphy said. "As a poet, I look forward to exploring how my background in the humanities can contribute to academic leadership, and I welcome the opportunity to learn from experienced administrators and my peer fellows."
Twelve BTAA member institutions are participating in the fellowship program; each institution has agreed to devote one of its positions in the BTAA Academic Leadership Program to the Mellon Fellow for the next two years. 
"We are excited to be one of the BTAA institutions participating in this program working to create a robust pipeline of academic leadership in the humanities," said Penn State Vice Provost for Faculty Affairs Kathy Bieschke.
Murphy joined the Penn State Altoona faculty in 2005. Since 2012, she has held two significant leadership roles: promotion and tenure coordinator for the vice chancellor for academic affairs and coordinator of the English degree program. Her Penn State awards include the University-wide Teaching Fellow Award; a residency fellowship from the Institute for Arts and Humanities; the Grace D. Long Faculty Excellence Award; the Womack Book Award; and the Athleen J. Stere Teaching Award.
Murphy received her bachelor of arts in English with a minor in philosophy from Washington College and her master of fine arts in English from the University of Massachusetts Amherst. Her academic specialties include poetry, creative nonfiction and medical humanities. She has published more than 200 poems and essays in peer-reviewed journals and is the author or co-editor of 12 books, including "Bodies of Truth: Personal Narratives on Illness, Disability, and Medicine" (University of Nebraska Press), winner of the 2019 Foreword INDIES Book of the Year Award, and "Human Resources" (forthcoming from Salmon Poetry). She is the poetry editor of The Summerset Review and serves on the editorial boards of two additional national journals. In 2022, she was named the inaugural Poet Laureate of Blair County, where she is an inductee in the Blair County Arts Hall of Fame.