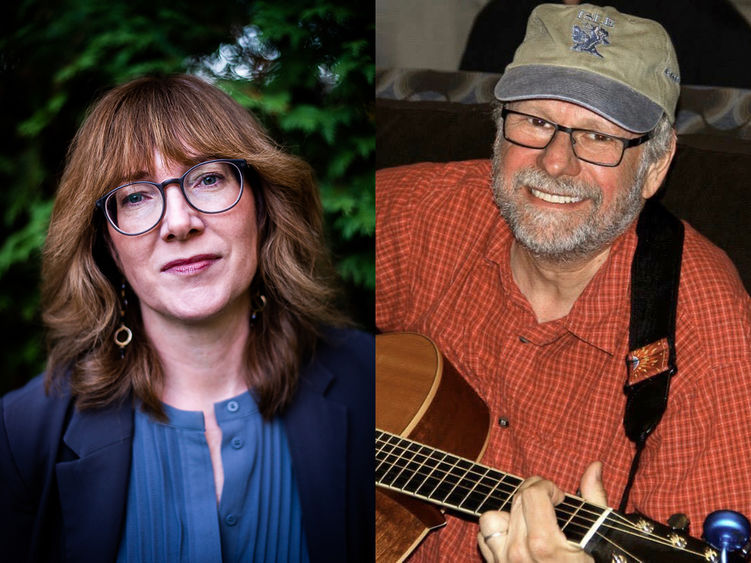 ALTOONA, Pa. — Penn State Altoona English program faculty Lee Peterson and Ian Marshall will read from their new books at 7 p.m., on Tuesday, March 28, in the Titelman Study of the Misciagna Family Center for Performing Arts. The reading will kick off the spring Hard Freight Café open mic event.
Peterson, associate teaching professor of English, will read from her new book of poetry, "In the Hall of North American Mammals." Marshall, professor emeritus of English and environmental studies, will read from his new novel, "The Adventures of Ordinary Man!"
"In the Hall of North American Mammals," winner of the 2021 Cider Press Review Book Award, is Peterson's second full-length collection of poetry. Peterson is also the author of "Rooms and Fields: Dramatic Monologues from the War in Bosnia," and chapbook "The Needles Road." Her work has appeared in such journals as Arts & Letters, Bellingham Review, Borderlands: Texas Poetry Review, Chautauqua, Southern Humanities Review, and THRUSH.
"The Adventures of Ordinary Man!" is Marshall's seventh book. His previous books include "Walden by Haiku" and the poetry collection "Circumambulations." His poems, haiku, and haibun have been published in ISLE: Interdisciplinary Studies in Literature and Environment, Terra Nova, and Spirit, among others.
The reading will be followed immediately by the open mic portion of the evening. Sponsored by the English program and the Division of Arts and Humanities, the event is free and open to the public.