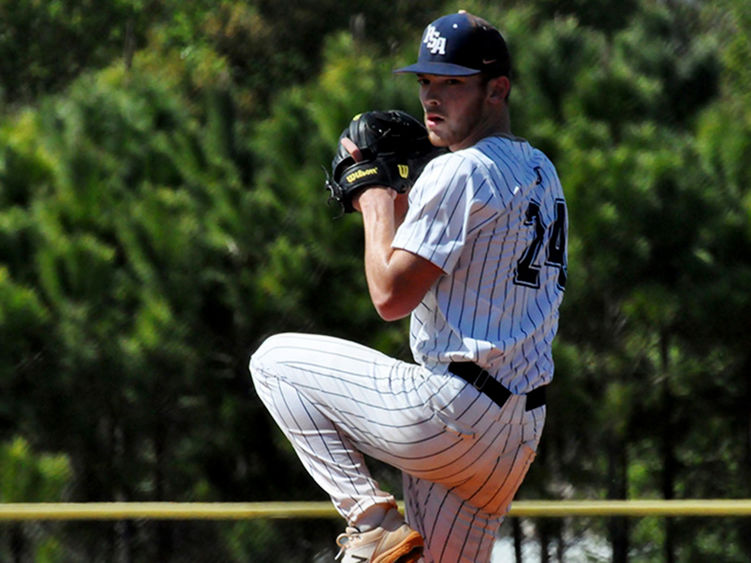 NORTH BOSTON, N.Y. — Penn State Altoona baseball's right-handed pitcher Eli Wiles of Kittanning was named the Allegheny Mountain Collegiate Conference's Pitcher of the Week on Monday, March 20.
Wiles picked up his first victory of the season on the mound by pitching a complete game shutout against Waynesburg University on Thursday, March 16.
In game one of the Lions' doubleheader at Waynesburg, Wiles went the distance to propel Penn State Altoona to a 5-0 win. The right-hander pitched all seven innings and held the Yellow Jackets scoreless while allowing only four hits and two walks. Wiles struck out five batters in the win.
This is Wiles' first career AMCC Pitcher of the Week award. In the conference, he currently ranks second in games started (4), fourth in innings pitched (22), 10th in earned run average (3.68), 11th in strikeouts (15), and 13th in strikeouts per game (6.14).
Penn State Altoona baseball is 5-9 this season. The Lions' next game is Monday, March 20, when the team heads to Pittsburgh to face non-conference opponent Chatham University in a single, nine-inning contest beginning at 7:30 p.m.