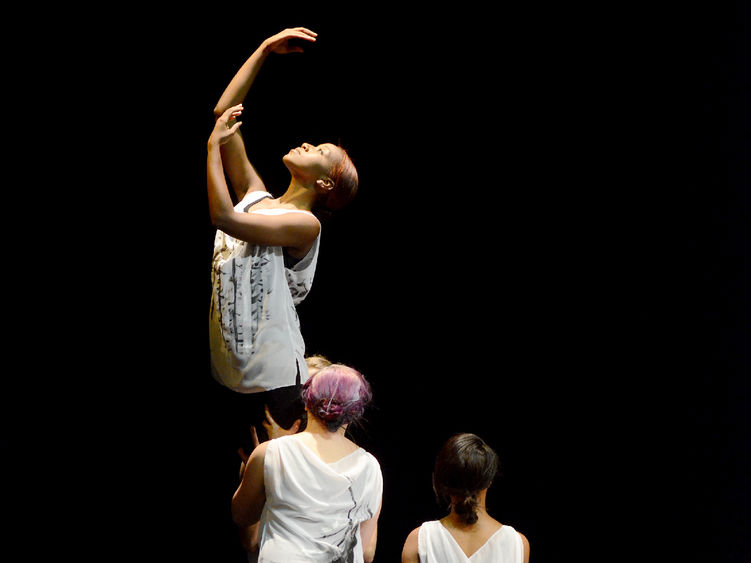 ALTOONA, Pa. — Penn State Altoona's Ivyside Dance Ensemble will perform with Allied Motion Dance Company Thursday and Friday, Nov. 10 and 11, at 7:30 p.m. in the Wolf Kuhn Theatre of the Misciagna Family Center for Performing Arts.
Ivyside Dance Ensemble is the student dance company at Penn State Altoona and is supported by Allied Motion Dance Company, which consists of adult community dancers and Penn State Altoona alumni. Together the companies will present a series of dances inspired by a variety of sources: paintings, music and rhythm, pedestrian movement, and lies.
Choreographers KT Huckabee, Caitlin Osborne, and Ana Rossi-Lanzendorfer explore these inspirations with assistance from the dancers on a multitude of levels, which include responding physically to abstract imagery and sound ("Impressions" by Huckabee, "5x5" by Osborne), humor ("Walking the Dog" by Huckabee), pedestrian and language ("Community Choreography Project" by Rossi-Lanzendorfer and dancers), and whimsical perspectives of loss of autonomy ("Mythical Schmythical" by Huckabee). The dancers are challenged to express this variety of perspectives and imagery in literal and abstract ways, not just to entertain but to leave the audience asking their own questions about perspective.
Penn State Altoona students should register for this event on Connect. Tickets are free and open to the public. For more information, call the box office at 814-949-5452.