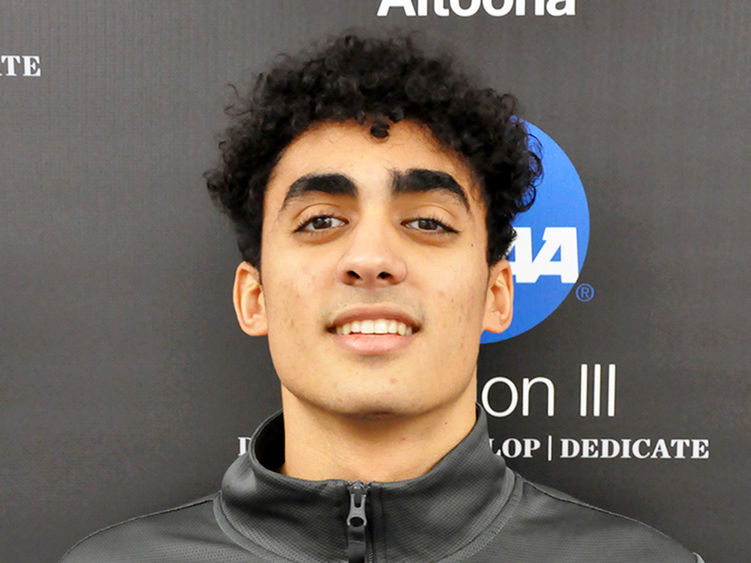 ALTOONA, Pa. — Penn State Altoona student-athlete Adam Marawan, of Dubai, United Arab Emirates, was chosen as the Allegheny Mountain Collegiate Conference's Men's Swimmer of the Week on Monday, Oct. 17.
Marawan made his collegiate swimming debut on Saturday, Oct. 15, helping to lead the Penn State Altoona men's team to a 194-52 victory in its first meet of the season against non-conference opponent Washington and Jefferson College. He totaled three individual first-place finishes while also being part of a winning relay team.
Marawan clinched his first win of Saturday's meet by triumphing in the 200-Yard Freestyle with a time of 1:50.38. Next, he won the 100-Yard Freestyle in 50.34, and he wrapped up his third victory of the day in the 200-Yard IM, clocking in at 2:10.54. Marawan was also part of the first-place 200-Yard Medley Relay team that finished in 1:43.57.
Penn State Altoona men's swimming will travel for its second meet of the season at 1 p.m. on Saturday, Oct. 22, when the Lions head west to face non-conference opponent Saint Vincent College.