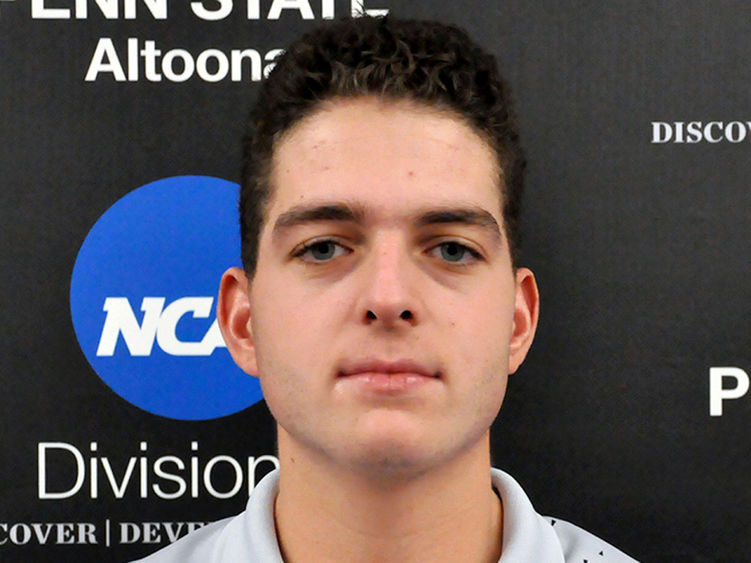 NORTH BOSTON, N.Y. — Penn State Altoona men's golfer Jack DiTrani (Hinsdale, IL/Benet Academy) was selected as the Allegheny Mountain Collegiate Conference's (AMCC) Golfer of the Week on Oct. 10.
During the two-day NCAA Division III Region V Preview tournament last Monday and Tuesday, Oct. 3 and 4, DiTrani compiled a two-day score of 162 to tie for the lowest score on his team.
In Monday's tournament round, which was held at The Virtues Golf Club in Nashport, Ohio, DiTrani shot 85. He posted an eight-shot improvement on Tuesday, firing a 5-over par 77 to finish with a two-day score of 162. DiTrani's total score tied for the lowest among Penn State Altoona's starting five, and he tied for 21st overall out of 95 individuals who competed in the tournament.
Penn State Altoona tied for fifth place out of 15 teams by the tournament's conclusion.
DiTrani currently ranks third on his team and fourth among all AMCC golfers in scoring average, shooting 78.22 per round. He has golfed in all nine rounds to date for Penn State Altoona this fall.
Penn State Altoona men's golf is competing in the AMCC Championships on Monday and Tuesday, Oct. 10 and 11, at the Club at Nevillewood. The Lions, who are the defending conference champions, would return to the NCAA Division III Championships in May with another AMCC tournament win this week.