Penn State Centre Stage production will be held Oct. 25 to Nov. 5 at the Playhouse Theatre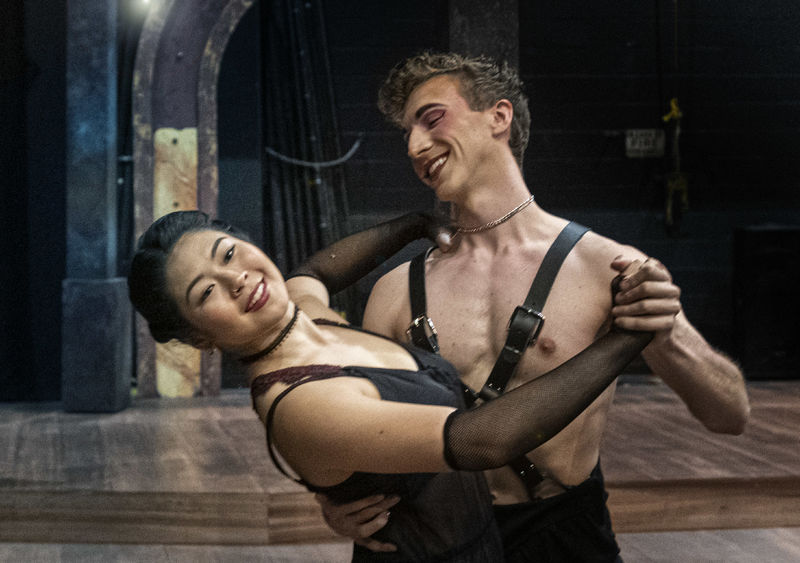 UNIVERSITY PARK, Pa. — Penn State Centre Stage will present John Kander and Fred Ebb's "Cabaret," directed and choreographed by Chaz Wolcott with music directed by Emily Orr, Oct. 25 to Nov. 5 at the Playhouse Theatre on the University Park campus.
Come hear some of the most memorable songs in theatre history, including "Cabaret," "Willkommen" and "Maybe This Time." Leave your troubles outside — life is beautiful at the Cabaret, the Tony-winning musical about following your heart while the world loses its way.
"Every few years, a production of this beautiful musical comes along, and people gasp at how timely the story is. This 2022 production is no different. Political tensions, anti-Semitism, and nationalistic strongmen dominate the news cycle every day. Almost 90 years have passed since the story featured in "Cabaret," and yet, we are still struggling to heed its lessons," said Chaz Wolcott, director-choreographer.
"This musical has continued to succeed for decades because it successfully paints a picture of how power, corruption, turning a blind-eye, and selfishness can result in the destruction of democracy," wrote dramaturgs Will Adams and Miriam Colvin.
Evening performances at 7:30 p.m. are $25; preview performance at 7:30 p.m. is $20; and tickets for students are $12.50. For additional show information, visit the Penn State Centre Stage website.
"Almost 90 years have passed since the story featured in 'Cabaret,' and yet, we are still struggling to heed its lessons."

—Chaz Wolcott , director-choreographer