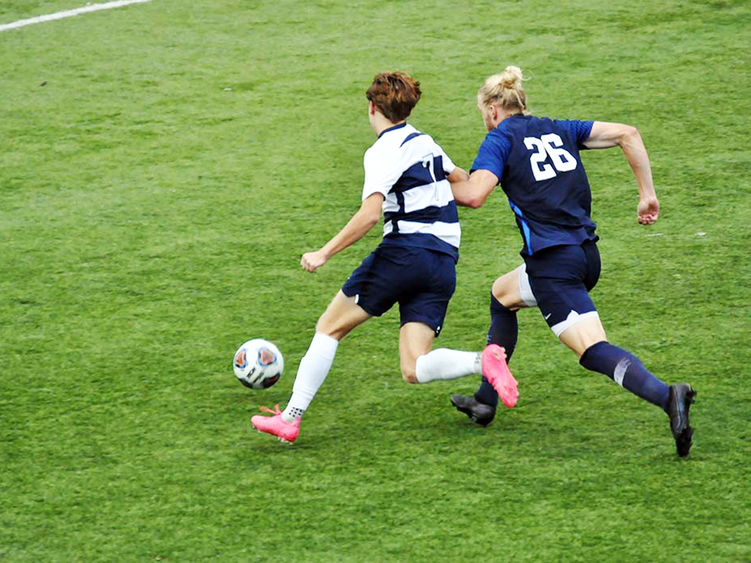 NORTH BOSTON, N.Y. – The Allegheny Mountain Collegiate Conference (AMCC) released the results of its annual preseason coaches' poll for men's soccer on Aug. 25, with the Penn State Altoona men's soccer team being predicted to finish in sixth place in the regular season standings.
Penn State Behrend was voted first in the poll while defending conference champion Mount Aloysius College was selected second. 
Penn State Altoona is coming off a 2021 campaign that saw the Lions post a 9-8 overall record, representing the team's best overall mark since the 2016 season. The squad went 3-5 in the AMCC, placing it seventh in the league standings. This fall, Penn State Altoona will look to climb the standings under first-year head coach Andrew Beverly.
Named as a "Player to Watch" for Penn State Altoona in the preseason poll was defender/midfielder Garrett Giedroc (Howard, PA/Bald Eagle). Giedroc started all 17 games for the Lions last season, serving as a team captain while helping to anchor the team's defensive efforts in its most successful season in five years.
Penn State Altoona men's soccer opens its 2022 season on the road against non-conference opponent Waynesburg University on Saturday, Sept. 3, at 7 p.m.