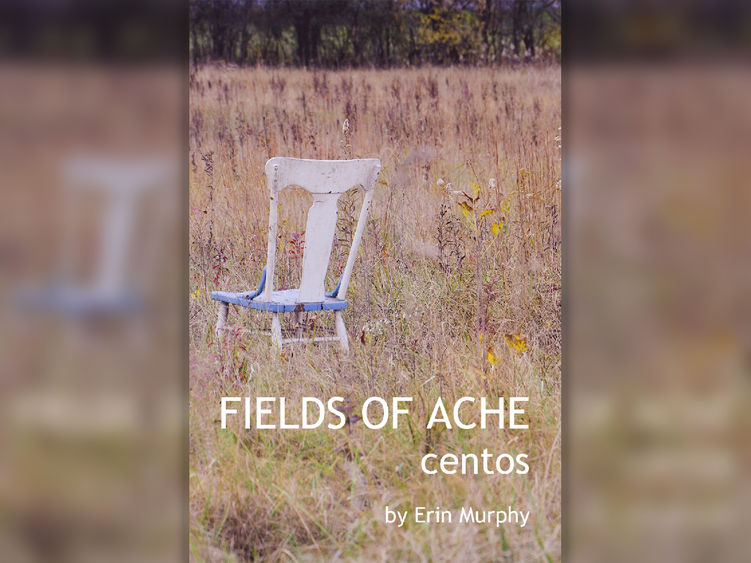 ALTOONA, Pa. — Erin Murphy has published a new chapbook of poems titled "Fields of Ache: Centos." The collection is available as a free PDF download from Ghost City Press as part of its 2022 Summer Series.
Named for the Latin word for "patchwork," a cento is a poetic form that consists entirely of lines from other poems. Using a collage process, cento poets stitch together otherwise unrelated lines to create new meanings.
Murphy described the cento as "a challenging and rewarding form to try," adding that she's pleased the chapbook can be assigned in courses at no cost to students.
The cover photograph was taken by Marissa Carney, media relations coordinator at Penn State Altoona.
"I'm thrilled to have Marissa's work as the cover art," Murphy said. "The gorgeous and haunting image of an abandoned chair in a field perfectly captures the themes of identity and loss that run through the collection."
Two of the featured poems, "An Incomplete List of Things that Burst" and "Your Mother's Maiden Name is Not a Secret," appeared originally in the journals "ONE ART: a journal of poetry" and "Jet Fuel Review."
Murphy, professor of English at Penn State Altoona, is Poet Laureate of Blair County and the author or editor of 13 books, including "Human Resources" (forthcoming from Salmon Poetry of Ireland). More information on her work can be found on her website.