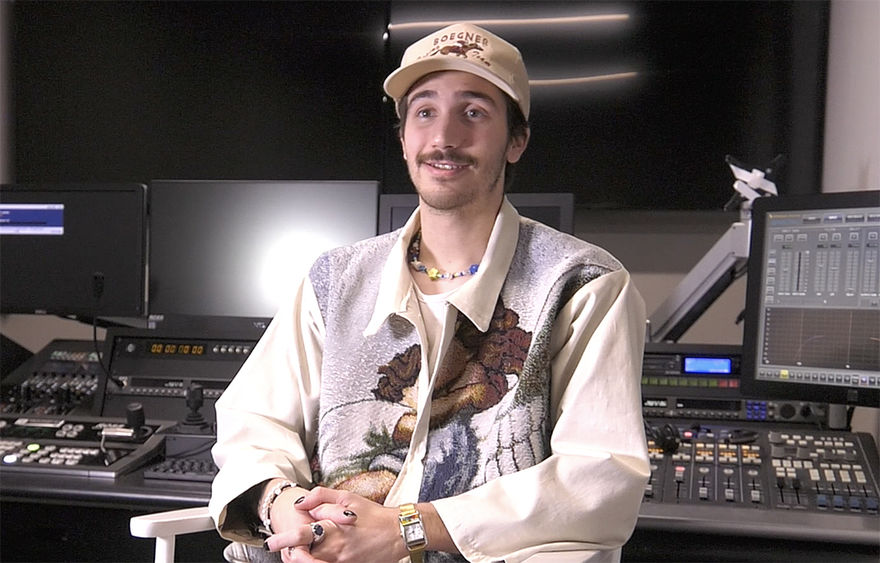 UNIVERSITY PARK, Pa. — Noah Riffe has found, and earned, many opportunities during his time as a Penn State student, and the most recent might be among the best — an all-expense-paid trip to San Francisco for a week to compete for a national championship.
Riffe, a senior photojournalism major and political science minor, was one of six students from across the country to qualify for the individual national championships of the 62nd annual William Randolph Hearst Foundation's Journalism Awards Program.
He and the other competitors will be in San Francisco from May 20-26. After orientation on the first day, competitors will be challenged to produce a single photo story during the week. 
Riffe is the 22nd national finalist from Penn State since 2007, and the first in photojournalism since 2014. Last year, Penn State's Melissa Manno, a journalism major who graduated earlier this month, earned the individual national championship in the writing competition. After a series of monthly competitions during the academic year, the Journalism Awards Program concludes with individual championships each May.
"With COVID and everything over the past two years, it's been difficult to shoot a lot of things. With all of that, it's pretty cool to be selected as one of the top six in the country," Riffe said. "It's a tough competition, so I wasn't expecting much."
Riffe earned his spot in the individual national championship based on two rounds of judging. He placed third overall in the first entry period, which included individual news and feature photos. He then advanced and submitted two years worth of work. He placed in the top six among 10 semifinalists — earning his spot in the championship round.
He found out about his spot in the championships thanks to a phone call from faculty member John Beale, an associate teaching professor in the Department of Journalism. Riffe received an official notification, but admitted he was not checking his email regularly because he was traveling home to Seattle at the time. Once he found out, Riffe told his parents, girlfriend and best friend the news.
Riffe and the other photojournalism competitors in San Francisco will be challenged to pull together a photo story around a prompt to "celebrate individual expression and reveal in 10-15 photographs the California Dream." Riffe especially enjoys stories about people, so he's excited about the challenge — although the national championship provides an additional challenge.
"It's an exciting prospect and it's also a little stressful. I'm going to a city I've never been to and the hardest part of any story is connecting with a community and putting yourself out there," he said. "It is an incredible opportunity to meet people, though, so I'm looking forward to the challenge, and to meeting other competitors and professionals as well."
Riffe arrived at Penn State — he started his academic career at Penn State Altoona — with ample photojournalism experience. He grew up in Seattle and graduated from high school in Dallas, where he shot professional soccer games and completed contract work with Topps trading cards. He also conducted a wide variety of freelance work for national and international clients.
As part of opportunities and partnerships at Penn State, he has covered anniversary events at the Flight 93 National Memorial in Shanksville, and the Little League World Series in Williamsport. He has completed internships with Sporting Kansas City of the MLS and the Centre Daily Times in State College. He's the competition chair for the National Press Photographers Association and has honed both his freelancing and networking skills when on professional assignments.
"I think I'm still forming my style. I take a lot of notes from other photographers," Riffe said. "I like weird scenes, interesting expressions, using a lot of negative space, really clean backgrounds, just trying different things."
This week, he'll be trying his best at the national championship.