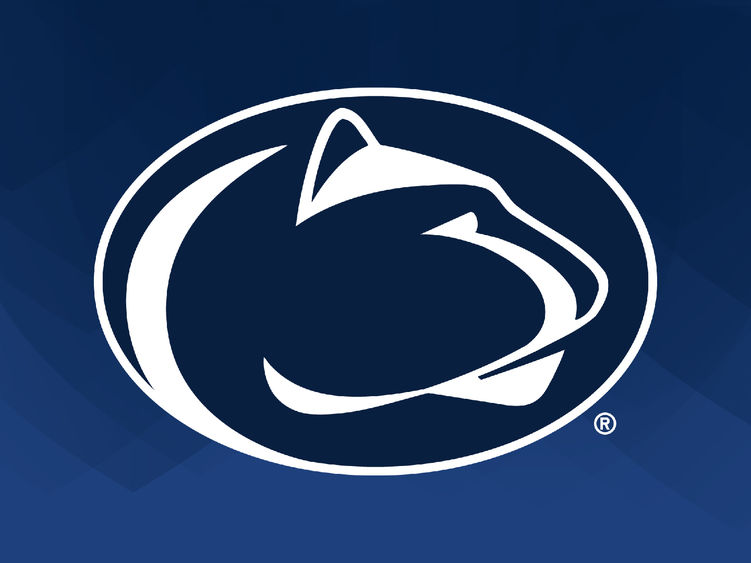 NORTH BOSTON, N.Y. – Penn State Altoona men's tennis head coach Megan Stern was voted the Allegheny Mountain Collegiate Conference's (AMCC) Coach of the Year, student-athlete Casey Hess (Annville, Pennsylvania/Annville-Cleona) was selected the Newcomer of the Year, and the Lions got six total placements on the AMCC's All-Conference team, as the league revealed its postseason men's tennis awards on April 26.
Stern guided the Penn State Altoona men's tennis team to its most overall wins (five) since the 2017 season and most AMCC wins (four) since 2015. The Lions earned a share of the AMCC's regular-season title, as Penn State Altoona's 4-1 record in conference play tied it atop the regular-season standings to take AMCC's co-regular season championship status. The Lions received the number one seed in the AMCC Tournament, where they reached the championship match and finished as conference runners-up.
Hess had a terrific first-year campaign with Penn State Altoona, tying for the second-most overall singles wins in a season (10) in the history of the Lions' men's tennis program. He also led Penn State Altoona this season in overall singles wins and tied for first in AMCC singles wins (five). In doubles play, Hess tied for the most overall doubles wins (six) and AMCC doubles wins (four) on his team. During the season, he was twice named the AMCC Player of the Week, receiving the honor on Feb. 21 and again on March 28. 
Penn State Altoona players were also voted into a total of six spots on the AMCC All-Conference team, earning four first-team and two second-team selections: 
First Team All-AMCC
No. 3 Singles: In addition to his AMCC Newcomer of the Year award, Hess also took first-team All-AMCC honors in the No. 3 singles position. He played all 11 of his singles matches at No. 3, compiling a team-best 10-1 overall record that included a spotless 5-0 mark against AMCC opponents. Hess also led the conference in overall No. 3 singles wins and AMCC No. 3 singles wins. 
No. 5 Singles: Jake Irwin (Hollidaysburg, Pennsylvania/Hollidaysburg) took first-team All-AMCC status in the No. 5 singles spot, where he compiled a 6-2 overall record and a 4-0 mark in the conference. He led all AMCC players in overall No. 5 singles wins and conference singles wins in that position. This is Irwin's first career AMCC All-Conference selection. 
No. 6 Singles: Kirk Eichenlaub (Hollidaysburg, Pennsylvania/Hollidaysburg) caps his four-year Penn State Altoona men's tennis career with a first-team All-AMCC nod at the No. 6 singles position. He went 4-0 in the AMCC in No. 6 singles matches, as well as 6-4 overall in that spot. Eichenlaub ranked first in the AMCC in overall No. 6 singles wins and conference No. 6 singles wins. Additionally, his eight total singles victories this season across all positions ties for the fourth-most in a single season in Lions tennis history. This is Eichenlaub's second career All-AMCC selection, both of which have been first-team All-Conference. 
No. 2 Doubles: Penn State Altoona's No. 2 doubles team, Micah Brinker (Lock Haven, Pennsylvania/PA Cyber) and Hess, were voted to the first team of the All-AMCC squad. This season, the duo led their team and the AMCC in overall No. 2 doubles wins (six) and conference No. 2 doubles wins (four). Brinker and Hess combined to go 6-6 overall in that position with a 4-1 mark against AMCC competition. 
Second Team All-AMCC 
No. 2 Singles: Tommy Davis (Memphis, Tennessee/Collierville), in his first season with the Lions tennis team, was selected second-team All-AMCC in No. 2 singles. Davis posted a 4-1 AMCC record in that position, tying for the most conference wins there among league players and also tying for the second-most AMCC singles wins on his team. 
No. 1 Doubles: Davis and Joey Toth (South Park, Pennsylvania/South Park) earned second-team All-AMCC status by posting a 4-1 mark together in No. 1 doubles this season. The pair tied for the most AMCC doubles wins on their team, as well as tying for the most No. 1 AMCC doubles wins in the conference.