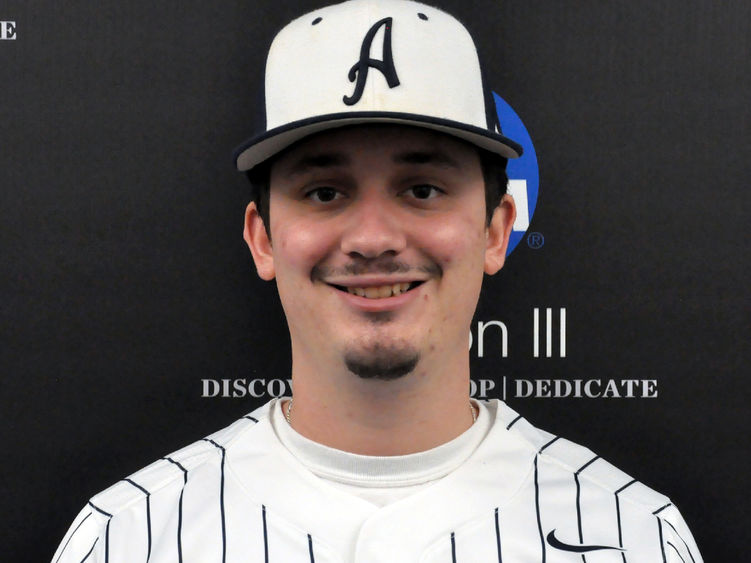 NORTH BOSTON, N.Y. — Penn State Altoona right-handed pitcher Kyle Glass (Imler, Pennsylvania/Claysburg-Kimmel) was chosen as the Allegheny Mountain Collegiate Conference's (AMCC) Pitcher of the Week on Monday, April 25.
Glass gave the Penn State Altoona baseball team a great start on the mound in game one of last Saturday's home doubleheader against AMCC opponent Hilbert College, pitching a complete game, getting the win, and setting a new career-high mark for strikeouts.
Glass pitched all nine innings for the Lions in a game that was originally scheduled to go seven before it advanced to extras, where Penn State Altoona ultimately posted a 3-1 victory. The complete game effort was the Glass's team-best sixth of the season, and he recorded his fourth win of the year in the process. Glass allowed just one run on three hits and a walk over his nine frames of work, and he struck out a career-high 10 batters. The right-hander had a no-hitter going until the sixth inning, when it was broken up on a two-out double.
This is Glass' first career AMCC Pitcher of the Week award.
In the AMCC this season, Glass currently ranks first in complete games (6), second in innings pitched (51), third in wins (4), 11th in earned run average (5.12), 12th in strikeouts (36), and 17th in strikeouts per game (6.35).
Penn State Altoona baseball is 13-17 overall, including 5-7 in the AMCC.