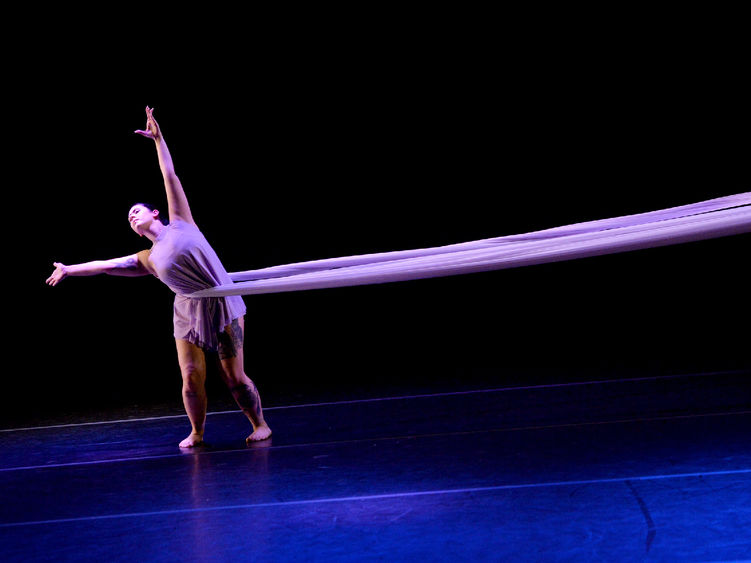 ALTOONA, Pa. – Penn State Altoona's Ivyside Dance Ensemble will perform with Allied Motion Dance Company on Thursday and Friday, April 7 and 8 at 7:30 p.m. in the Wolf Kuhn Theatre of the Misciagna Family Center for Performing Arts.
Choreographers KT Huckabee, Bethany Miller, and Caitlin Osborne are joined by Ana Rossi-Lanzendorfer and Danielle Johnson to present an evening of dance that highlights superheroes, celebrates familial bonds, explores the cycle of addiction, reflects on self-imagery and external perception, and even works in a metaphor for predatory behavior.
"The student dancers are challenged to explore the many expressions choreographers have thrown at them and find cohesion in all of the dances," said Huckabee, teaching professor of integrative arts and dance and director of Ivyside Dance Ensemble. "I am so proud of their work ethic, their ability to work together as a group, and their ability to enjoy the process, as challenging as it is."
Ivyside Dance Ensemble is in its 12th year at Penn State Altoona and is supported by Allied Motion Dance Company, which consists of adult community dancers and Penn State Altoona alumni. Student dancers will perform with Allied Motion in at least one dance, as the two companies share the stage.
Tickets for performances are free and may be collected at the box office, open Monday through Thursday from 10 a.m. to 2 p.m., and before and during all performances. For further information, call the box office at 814-949-5452. Masks must be worn indoors at all times.