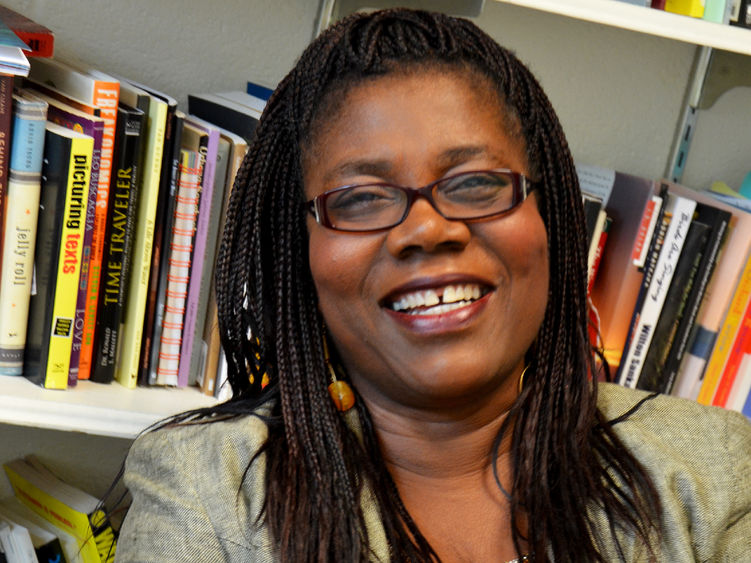 ALTOONA, Pa. — Patricia Jabbeh Wesley, professor of English at Penn State Altoona, appears in two new publications.
The chapter "Conversation Between Patricia Jabbeh Wesley and Dike Okoro" is included in the scholarly book "Futurism and the African Imagination Literature and Other Arts," edited by Dike Okoro. The article "Five for Five: Interview with Patricia Jabbeh Wesley" is published in the "Journal of Culture and African Women Studies."
Jabbeh Wesley also has been selected as a featured poet in Connecticut Poetry Society's Poets on Poetry Series. Joyce Ashungantang will lead a discussion via Zoom with Jabbeh Wesley at 7 p.m. on Thursday, March 24.
Further, five of Jabbeh Wesley's works were republished in "Abrazos: Letters from the Self to the World, DoveTales Literary Journal's 10th Anniversary Anthology." The included pieces are "Send Me Some Black Clothes: Elegy for My Homecoming," "One of These Days," "On September 11," "Fire and Rain," and her nonfiction memoir article "Where Have All the Years Gone, Recollections of Home: Memoir." In addition, four new poems have been published in "Voxpopuli." They include "There Will Be Times," "A Dirge for Our Murdered Sons: To the Pounding of Drums," "News," and "This Worn-Out Hospital Gown."