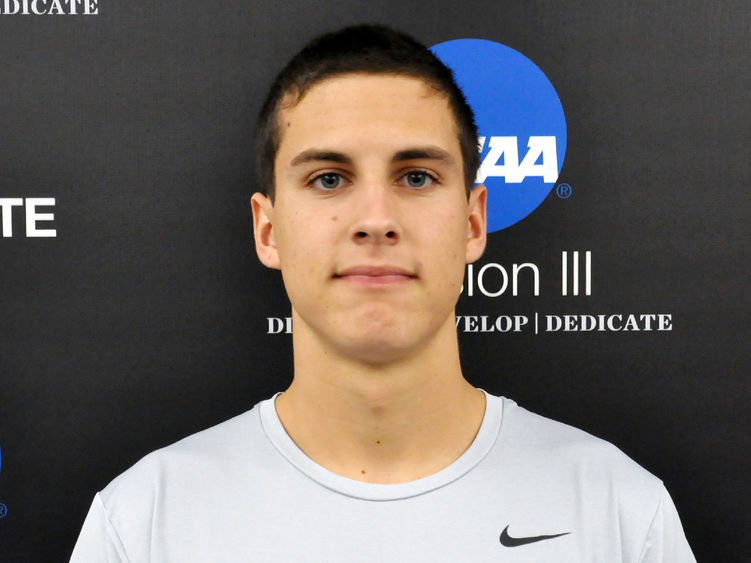 NORTH BOSTON, N.Y. — Penn State Altoona first-year student-athlete Casey Hess (Annville, Pennsylvania/Annville-Cleona) was selected as the Allegheny Mountain Collegiate Conference's Player of the Week in men's tennis on Monday, Feb. 21.
Hess enjoyed a strong weekend for the Lions, as his team resumed its 2021-22 schedule with its first matches of the spring semester on Friday, Feb. 18, and Sunday, Feb. 20. Hess recorded a pair of dominant singles wins while splitting his doubles matches.
In Friday evening's match at home against non-conference opponent Westminster College, Hess posted a 6-0, 6-0 win in No. 3 singles while falling 8-2 in No. 2 doubles. In Sunday afternoon's home match against AMCC opponent Pitt-Greensburg, he had another 6-0, 6-0 win in No. 3 singles while also picking up an 8-2 triumph in No. 2 doubles.
Penn State Altoona lost 7-2 to Westminster in Friday's match and won 8-1 over Pitt-Greensburg in Sunday's match.
This is Hess' first AMCC Player of the Week award of his collegiate tennis career. He is 4-1 overall in singles matches this season, as well as 3-3 overall in doubles matches. He is tied for the team lead in both singles and doubles wins.
Penn State Altoona men's tennis is 2-4 overall and 2-0 in the AMCC. The Lions have a short layoff until their next match, when the team will travel to Buffalo to take on AMCC opponent Medaille College on Sunday, March 13, at 12:30 p.m.