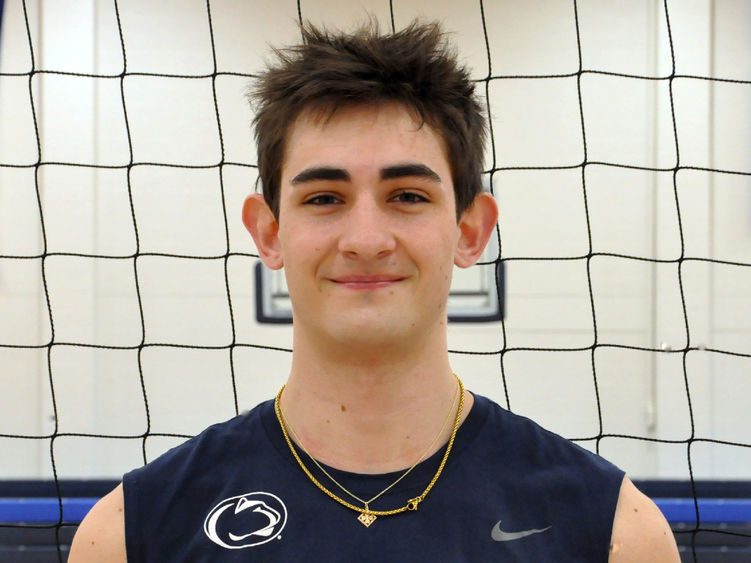 NORTH BOSTON, N.Y. — Penn State Altoona outside hitter/right side hitter Philip Silva (Brazil/Richard Montgomery) was named the Allegheny Mountain Collegiate Conference's Player of the Week in men's volleyball on Monday, Jan. 31.
Silva got his second season off to a strong start in three matches for the Lions this past week.
In Tuesday night's 3-0 loss to Messiah University, Silva totaled six kills, two digs, and one service ace. During Thursday night's tight 3-2 loss at Elizabethtown College, he tied for the match-high in kills with 22 on a .389 attack percentage while adding seven digs, four aces, three assists, and three block assists. His 27.5 points against Elizabethtown set a new Penn State Altoona single match record for points. In Sunday's 3-1 win over King's College, Silva had 13 kills, seven digs, two aces, two assists, and one block assist.
On the week, Silva recorded 50.0 points (4.2 points per set), 41 kills (3.42 kills per set), 16 digs (1.33 digs per set), seven service aces (0.58 aces per set), five assists (0.42 assists per set), and four block assists (0.33 blocks per set).
Penn State Altoona men's volleyball is 1-2 overall, and the team's next match is on the road against Wilkes University this Thursday, Feb. 3, at 7 p.m.