Events include a virtual keynote presentation by Kwame Dawes and a webinar and poetry reading by featured author Romeo Oriogun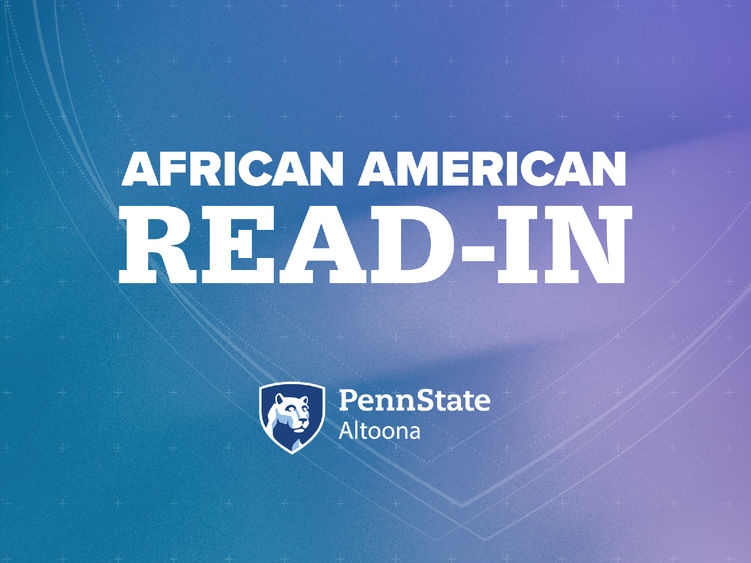 ALTOONA, Pa. — The 22nd annual African American Read-in at Penn State Altoona will take place Sunday and Monday, Feb. 13 and 14. This year's theme is "The Other African Americans: African Immigrants Writing America," celebrating works by writers who are Black, African, and American. Their stories highlight the connections we share in this multiethnic country despite the differences in how and when our ancestors first arrived.
Events begin at 3:30 p.m. Sunday, Feb. 13, in the Slep Student Center with a community gathering. Attendees are invited to share a short reading from a work by an African American author or just listen and enjoy. All guests will get to choose a book to take home with them.
The Read-in continues Monday, Feb. 14, with "Monday Marathon," an open mic read-in held in the Titelman Study of the Misciagna Family Center for Performing Arts. From 11 a.m. to 5 p.m., various readings will take place celebrating African American writers. Community members are invited to drop in any time throughout the day to participate and/or listen and enjoy. Sign up to read on the Read-in site. 
From noon to 1 p.m., there will be a webinar keynote presentation by Kwame Dawes. Attendees can watch from the Titelman Study or elsewhere via Zoom.
Born in Ghana in 1962, Dawes spent most of his childhood and early adult life in Jamaica. He is a writer of poetry, fiction, nonfiction, and plays. As a poet, he is profoundly influenced by the rhythms and textures of Ghana. Dawes is currently the Glenna Luschei Editor of Prairie Schooner at the University of Nebraska, where he is a Chancellor's Professor of English, a faculty member of Cave Canem, and a teacher in the Pacific MFA Program in Oregon. 
At 4 p.m., Romeo Oriogun, the featured author of the 2022 African American Read-In, will give a webinar poetry reading. Attendees can watch from the Titelman Study or elsewhere via Zoom.
Oriogun is the author of "Sacrament of Bodies," a finalist for the Lambda Award for Gay Poetry. His poems have appeared in "The New Yorker," "Poetry," "Harvard Review," "American Poetry Review," and others. He is the winner of the 2017 Brunel International African Poetry Prize and a graduate of the Iowa Writers' Workshop where he won the John Logan Prize for Poetry. He currently lives in Ames, Iowa, where he is a postdoctoral research associate at Iowa State University.
All events are free and open to the public and sponsored by the African American Read-in at Penn State Altoona with additional support from the Blair County NAACP.