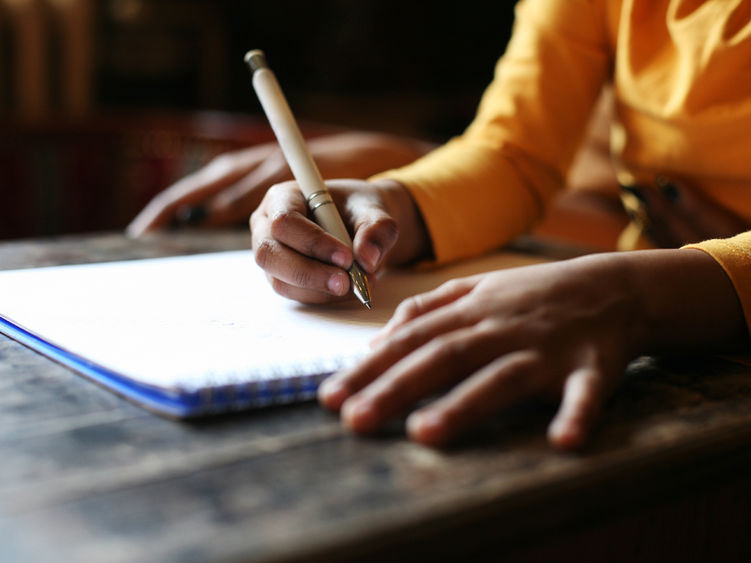 ALTOONA, Pa. — Six professionals in a variety of careers who write and study writing will offer brief lectures throughout the spring 2022 semester. The speaker series is offered through the Intro to Writing Studies course, which builds students' rhetorical skills in critical and creative genres of writing and introduces them to how they can be used in future careers.
Anyone wishing to attend any of these Zoom-based events should contact Assistant Professor of English Kyle King at [email protected] for more information. The series of guest speakers is sponsored by the English program and Penn State Altoona's Division of Arts and Humanities.
Abraham Iqbal Khan — Friday, Jan. 28, from 11:15 a.m. to 12:05 p.m. Khan, author of "Curt Flood in the Media: Baseball, Race, and the Demise of the Activist Athlete," is a rhetorical scholar who specializes in research on civic engagement and African American politics and social life, with a particular emphasis on Black athletes and the history of sports in the United States. He will talk about his journey to becoming a professor and how he approaches the art of rhetorical criticism.
Krista Quesenberry — Friday, Feb. 18, from 11:15 a.m. to 12:05 p.m. Quesenberry is an assistant professor of English at Albion College where she teaches professional and technical writing and advises student news media. She studies autobiographical comics about experiences of illness, disease, and disability, and her work has appeared in "Life Writing," the "Journal of Graphic Novels and Comics," and "More Critical Approaches to Comics." She holds a dual-title doctorate in English and women's studies from Penn State.
Amy Packard Ferro — Wednesday, March 23, from 11:15 a.m. to 12:05 p.m. With over 15 years of book publicity experience, Ferro has worked at four different publishing houses promoting serious nonfiction books including Barricade Books, Encounter Books, and Oxford University Press. Ferro is currently the senior publicist at Oxford University Press and works from her home office in Pennsylvania.
Brooke Ricker Schreiber — Friday, April 1, from 11:15 a.m. to 12:05 p.m. Schreiber is an assistant professor of English at Baruch College, CUNY, where she teaches courses in second language writing and linguistics. Her research focuses on second language writing pedagogy and teacher training, as well as global Englishes and translingualism. Her work has appeared in journals such as "TESOL Quarterly," "ELT Journal," and the "Journal of Second Language Writing." She is co-editor of "Linguistic Justice on Campus: Pedagogy and Advocacy for Multilingual Students."
Marley Parish — Friday, April 8, from 11:15 a.m. to 12:05 p.m. Parish covers the Pennsylvania Senate for the Pennsylvania Capital-Star. She previously reported on government, education and community issues for the Centre Daily Times in State College, Pennsylvania, and has a background in writing, editing, and design. A graduate of Allegheny College, Parish majored in English and served as editor of the student newspaper.