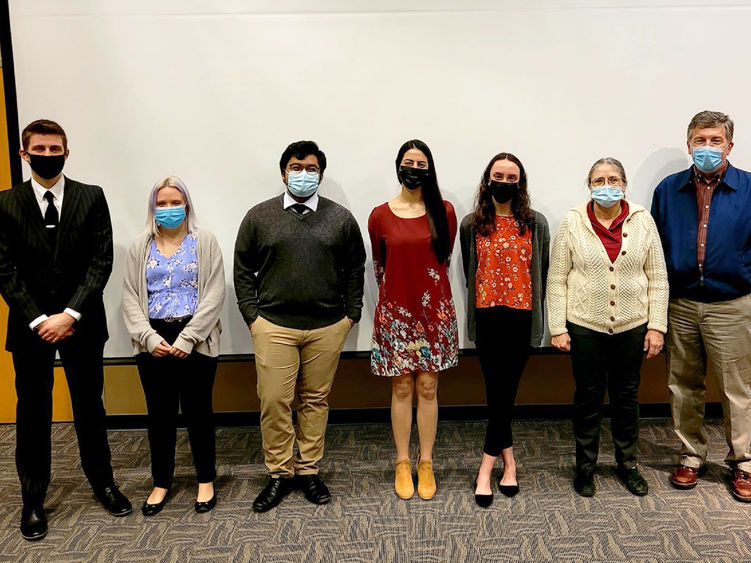 ALTOONA, Pa. — Five students from Science 476: Human Dimensions in Health Care recently presented an informational session on their experiences in the course.
Designed for pre-health profession students to shadow physicians, residents and medical students at UPMC Altoona Hospital and in physician's offices across Altoona, the course combines discussion format meetings in the classroom with experiences in clinical sites including family medicine, emergency, trauma, inpatient medicine, OBGYN, surgery, palliative care and women's health.
The presentation was open to the campus community and to those whom the students shadowed. They spoke about their experiences seeing patients, what surprised them about those patients, and how the course helped them decide which medical specialty to pursue.
This course is offered every fall semester and is unique to Penn State Altoona. In exit interviews, students consistently indicate that it was foundational in cementing their future goals in the health professions.
Students who are interested in applying for the course next year should contact Mary Kananen at [email protected].