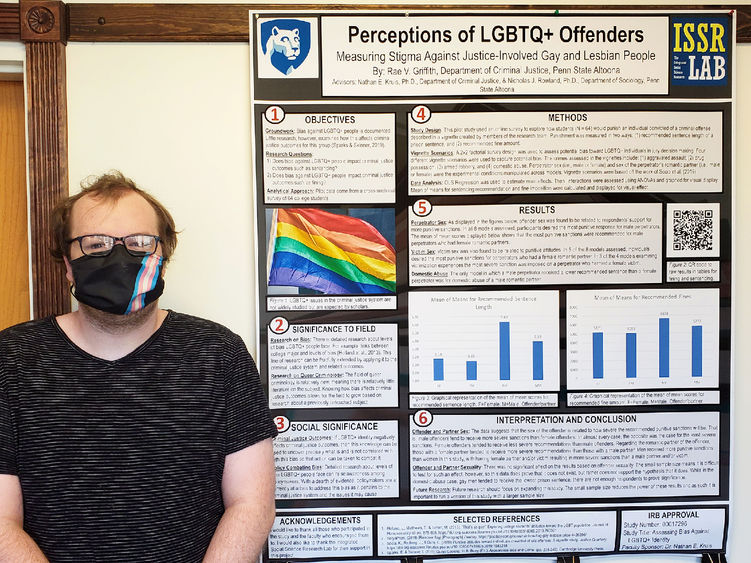 ALTOONA, Pa. — Penn State Altoona student Rae V. Griffith won the undergraduate poster competition at the Pennsylvania Sociological Society annual meeting, held virtually Nov. 5-6. The society provides a forum for future social scientists to develop their careers.
Griffith, a criminal justice major and sociology minor, presented the poster "Assessing Bias Against Perceptions of Criminal Offenders Based on LGBTQ+ Identity." "Very little research examines how LGBTQ+ identity impacts criminal justice outcomes, for example, significant outcomes such as sentence length or the size of fines," stated Griffith, who found the topic while writing a collaborative book review with Nathan Kruis, associate professor of criminal justice, and Nicholas Rowland, professor of sociology. The review was published this year in "Criminal Justice Review."
Research for the poster was conducted at Penn State Altoona's Integrated Social Science Research Lab with support from an Altoona Summer Undergraduate Research Fellowship (ASURF). ASURF is sponsored by Penn State Altoona's Office of Research and Engagement, headed by Associate Dean for Research and Associate Professor of Architecture Corey Gracie-Griffin.