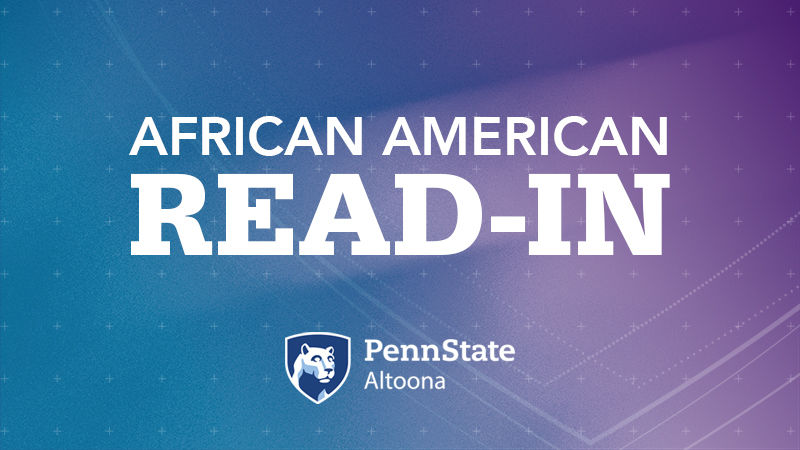 ALTOONA, Pa. — Penn State Altoona is preparing for the 2022 African American Read-in scheduled for Sunday and Monday, Feb. 13-14, 2022.
The program will include virtual and pre-recorded content. Penn State Altoona students, faculty and staff, as well as members of the Blair County community, are invited to create videos of themselves reading literature, poems and speeches by African, African Diaspora and African American writers, poets and more.
The deadline to submit a recording is Dec. 31, 2021. More information is available on the African American Read-in site.