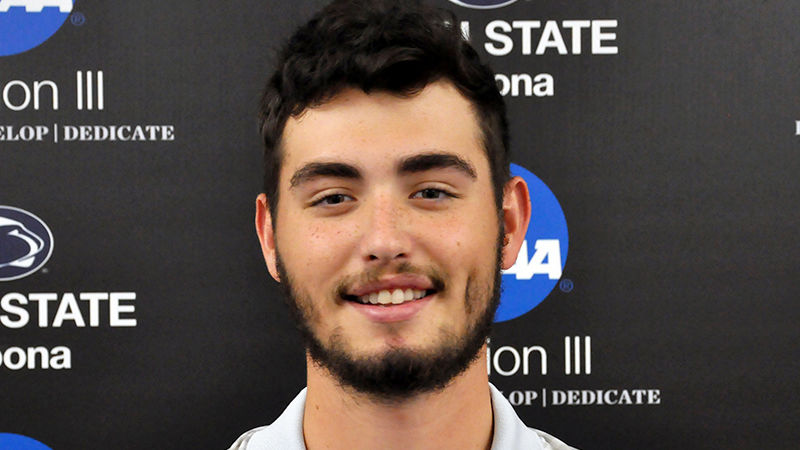 NORTH BOSTON, N.Y. — Penn State Altoona second-year student Trey Heffelfinger (Mount Union, Pennsylvania/Mount Union) received Allegheny Mountain Collegiate Conference Golfer of the Week honors on Monday afternoon, when the conference announced its weekly awards.
Heffelfinger led Penn State Altoona in this past weekend's Mason-Dixon Collegiate Classic, hosted by McDaniel College on Saturday, Oct. 9 and Sunday, Oct. 10 at The Bridges Golf Club in Abbottstown.
Heffelfinger shot 74 in Saturday's round and 81 in Sunday's round to compile a two-day score of 155, ranking in a tie for 30th place individually out of 75 total golfers at the event.
This is Heffelfinger's third AMCC Golfer of the Week award this season. The sophomore has competed in all 11 rounds for the Lions this season and leads the team with a 74.09 scoring average.
Penn State Altoona men's golf will compete in the AMCC Championships on Monday, Oct. 18 and Tuesday, Oct. 19 at Butler Country Club.