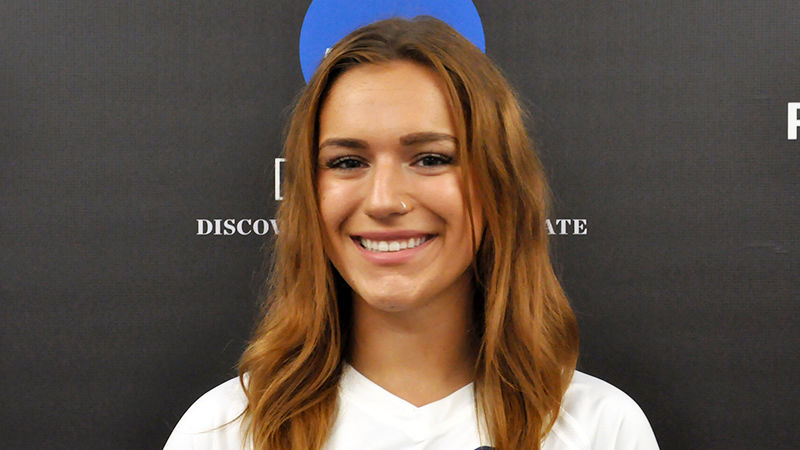 DANBURY, Conn. — Penn State Altoona women's volleyball's setter Kayla Moran (Boalsburg, Pennsylvania/State College) was recognized for her strong start to the 2021 season when she was announced as the Eastern College Athletic Conference's Division III South Region Offensive Player of the Month.
Moran helped power Penn State Altoona's offense during the month of September, when the Lions posted a 5-2 overall record. In seven matches, the junior compiled 248 assists for an average of 9.19 assists per set, while chipping in 14 kills and 13 service aces. Moran also displayed solid defense for the Lions, finishing September with 61 digs (2.26 digs per set) and three block assists.
Moran was named the Allegheny Mountain Collegiate Conference's Offensive Player of the Week on Sept. 20, following a week that saw her post 125 assists, nine kills, and seven aces over the span of three matches.
Moran currently leads the AMCC in assists per set, averaging 9.03, while also ranking third in the conference in total assists with 298.
Penn State Altoona women's volleyball is 7-2 overall this season, including being 1-1 in the AMCC. The Lions' next match is 7 p.m. tonight, Tuesday, Oct. 5, against nonconference opponent Penn State Harrisburg at home.