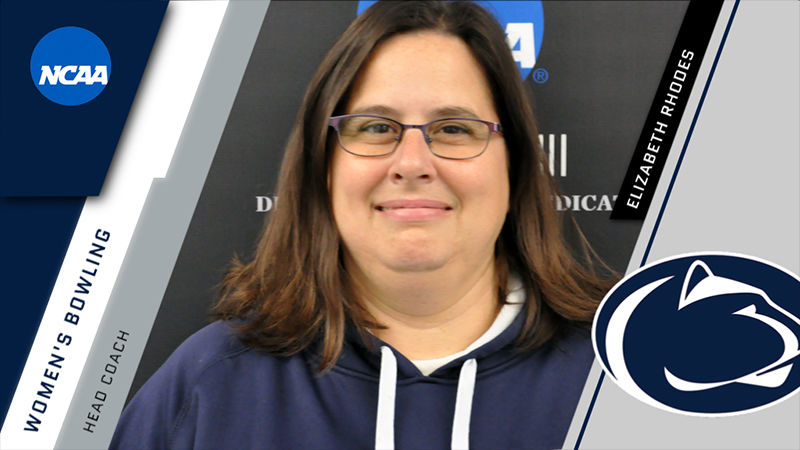 ALTOONA, Pa. — Penn State Altoona Athletics has announced the hiring of Elizabeth Rhodes to be its new women's bowling head coach.
Rhodes, a native of Altoona, becomes the fifth head coach in the history of Penn State Altoona's women's bowling program. She has been an assistant with the team for each of the past two seasons.
"I am honored to be the head coach for Penn State Altoona women's bowling. I plan to help the team achieve improvement in the skills needed to compete, both individually and as a team," Rhodes said. "I intend to mentor each of my bowlers in their personal accomplishments, building a cohesive team to hopefully, someday, make the NCAA championship."
Rhodes has been involved with the local bowling community as an administrator, coach and competitor. She is a director on the executive board of the Altoona District of the United States Bowling Congress Association, and her family is very active in its leagues and tournaments. Rhodes also has managed and coached the youth bowlers at Huntsman Bowling Center at Morrison's Cove Memorial Park for four years.
"Having been an assistant with our team for the past two years, Elizabeth brings a familiarity with our program and its student-athletes. She is also very active in the local bowling community, promoting the sport and developing young bowlers," said Penn State Altoona Director of Athletics Brent Baird. "I look forward to her bringing her passion for bowling to our team and building a lasting foundation for a successful program."
Rhodes is a 2000 graduate of Altoona Area High School. She resides in Duncansville with her husband, Dustin, and daughter, Andrea.