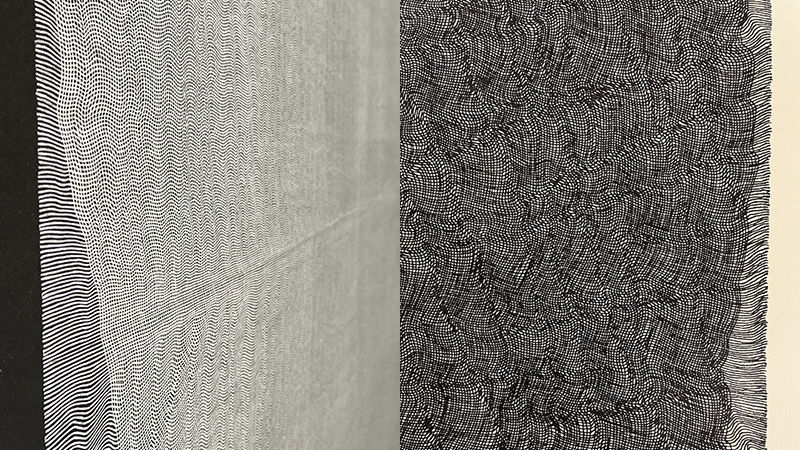 ALTOONA, Pa. — Penn State Altoona will feature artwork by Ivyside Juried Art Exhibition winner Clark Valentine from Oct. 14 through Dec. 11, in the McLanahan Gallery of the Misciagna Family Center for Performing Arts. The exhibition is free and open to the public.
Valentine is a native of Colorado Springs, Colorado. Currently, he is a third-year master of fine art candidate at Colorado State University. He teaches in the drawing and foundations departments of Colorado State University and Front Range Community College in Fort Collins, Colorado. His work has been exhibited at UNC Asheville, Marshall University, TSA in New York City, and the CICA Museum in South Korea. In 2020 he attended the Artist Residency Project at the School of Visual Arts in New York City. He is represented by Alfa Gallery Miami.
Valentine's work analyzes phenomenology through the process of mark-making. Through mark-making, he attempts to experience a balance between active mediation and passive gestures. "The slow, intentional movement of the body becomes integral to the work," he stated. "Each mark becomes a piece of information, alluding not only to the time spent but to my physical, mental, and spiritual experience in that moment."
The Galleries are open Monday through Thursday from 10 a.m. to 2 p.m. For further information, call the Misciagna Family Center for Performing Arts at 814-949-5452. Masks are required to enter the building.