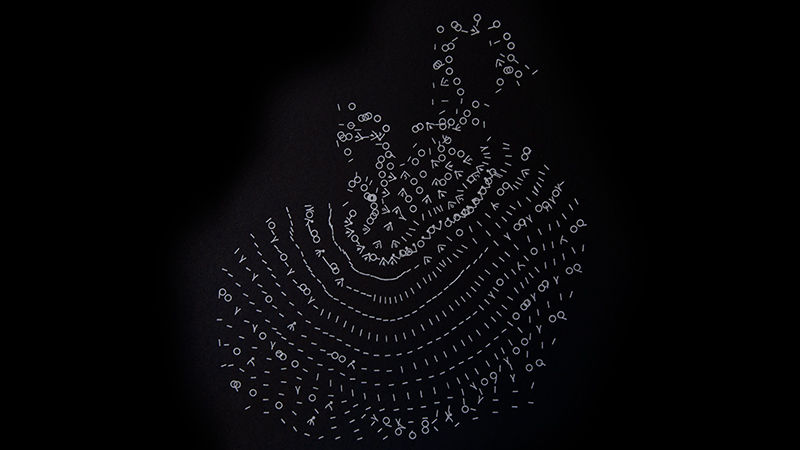 ALTOONA, Pa. — Artwork by Ivyside Juried Art Exhibition winner Sarah Nance will be on display from Oct. 14 through Dec. 11 in the Sheetz Gallery of the Misciagna Family Center for Performing Arts. The exhibition is free and open to the public.
Assistant Professor of Interdisciplinary Art at Southern Methodist University in Dallas, Texas, Nance is an interdisciplinary artist who implements installation and fiber. Her research is influenced by her time living in the Driftless Area, Oregon, Iceland, and eastern Canada. She creates work that explores the confluence of geological processes and human experience within various landscapes.
"Subsurface meteor craters, fossilized reefs, exhumed mountain ranges. These 'archived' landscapes are often observable only through fossil records, artifacts, or recorded data," she stated. "Yet they are inextricably layered within contemporary landscapes, creating entangled strata of geologic and human histories."
Nance's work has recently been exhibited in Canada, France, and Iceland, among other locations. She has been awarded the La Soupée Project Grant and Fountainhead Fellowship. Her solo and collaborative performance work has been featured at the 2051 Munich Climate Conference in Germany; the Overburden: Geology, Extraction, and Metamorphosis in a Chaotic Age symposium in Nelson and Castlegar, British Columbia; Ferrara Sotto Le Stelle Festival in Ferrara, Italy; and Washington-Grizzly Stadium in Missoula, Montana.
The Galleries are open Monday through Thursday from 10 a.m. to 2 p.m. For further information, call the Misciagna Family Center for Performing Arts at 814-949-5452. Masks are required to enter the building.